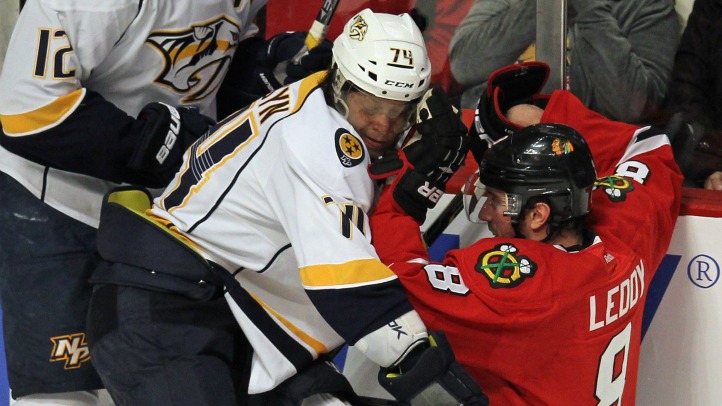 There's not much to say about this one. The Hawks hadn't had a clunker in a while, and after such sustained great play without their captain and now without their most important defenseman, it was always lurking.

Everything pretty much went wrong. Hawks shots that were blocked went off to the corner. Preds shots that were blocked ended up in the net. The Hawks actually were controlling the play for most of the first without creating much, and the two chances the Preds got went in. That's how it goes sometimes.
What ailed the Hawks is what's killed them in the past: special teams and goaltending. The Preds got a power play goal, the Hawks couldn't manage one on two chances in the first that would have set a different tone. In fact, they couldn't create anything on them, fouling up their entry and not being able to set up and looking just generally confused. This is simply the biggest worry the Hawks have, and they haven't shown any sign of an idea to fix it.
The goaltending? Eh, not as bad as it might look. Corey Crawford didn't have much of a chance with a player unmarked in the slot, and the third goal hit a couple legs, though his form was bad. His legs have to be spread out for pucks he can't see for simply that reason. He got beat near post on the second goal, that can't happen either.
In the end, 6-1 looks ugly, but considering the rest of the month and what the Hawks are missing, it's just one to sweep under the rug. Won't have any meaning until we see what happens the rest of the week. And that's really all there is.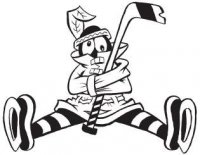 Sam Fels is the proprietor of The Committed Indian, an unofficial program for the Blackhawks. You may have seen him hocking the magazine outside the United Center at Gate 3. The program is also available for purchase online. Fels is a lifelong 'Hawks fan and he also writes for Second City Hockey .