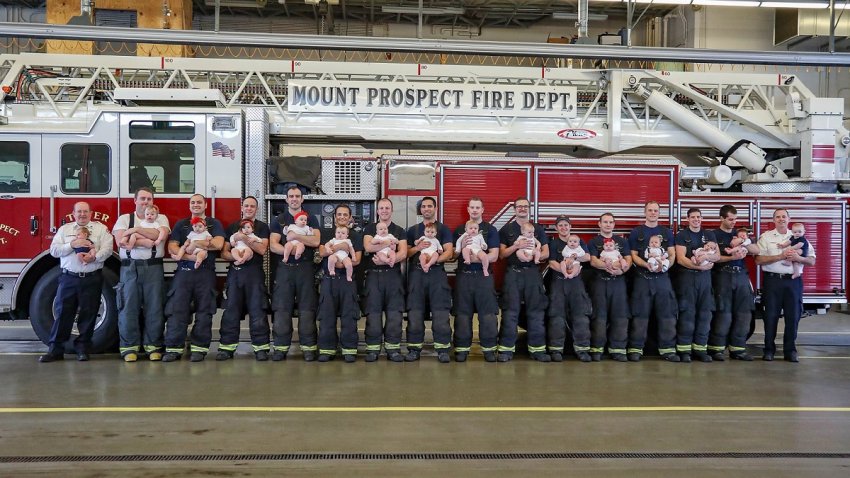 The fire department in suburban Mount Prospect was recently hit with a case of "baby fever."
According to a post on the department's Facebook page, its firefighters welcomed an impressive 16 babies into the world in 2019 - the most babies ever born to department members in one year.
On top of that, two other firefighters became grandfathers in 2019. The group recently came together for a photo at - where else? - the fire station that brought them all together.