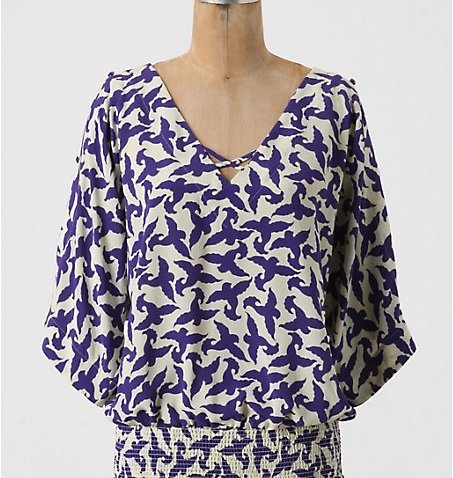 With the NHL All-Star break upon us, Madhouse Enforcer is kicking off a new weekly series on Wednesday, as we take a look at which Chicago Blackhawks players and coaches have a chance to win some end-of-season hardware, and what some of the other candidates for those awards are up to.
Hart Trophy (League MVP):
There has been plenty of talk about Patrick Kane's remarkable season, and it's with good reason that he's one of the leading candidates for the league's MVP award. He currently leads the NHL in points by a wide margin, and he's formed arguably the best line in the league with Artemi Panarin and Artem Anisimov.
That being said, Kane has some serious competition (as well as some reputation questions) that could impact his candidacy. Players like Roberto Luongo, who has helped the Florida Panthers into serious playoff contention, Jamie Benn, who has been indispensable for a remarkable Dallas Stars offense, and Alex Ovechkin, who is always a threat and is even more of one this year because of the high-quality play of the Washington Capitals, will also be big contenders for the award.
Art Ross (Scoring Leader):
After getting off to a red hot start this season, Kane has slowly built up a substantial lead in the points race, as he is cruising in the lead with 73 points thus far on the season.
His closest competition is coming from a pair of Stars players. Jamie Benn is in second place in the league, trailing by 15 points. Tyler Seguin is in third with 53 points, and Erik Karlsson and Joe Pavelski round out the top five.
At this point, it would take an incredible surge by Benn or a collapse (or injury) for Kane to become the first Blackhawks player since Stan Mikita to win the Art Ross.
Rocket Richard (Most Goals):
Kane also has a lead in this race, but it's a lot closer. Benn is lurking with 28 goals, just two behind Kane, and Ovechkin is also tied for second place. Seguin and Benn each have 25 goals as they are tied for fourth.
This race is a tough one to handicap, but an edge has to be given to a player like Ovechkin. Odds are that his teammates will not leech goals off of him, and given the fact that his shooting percentage is three and a half points worse than Kane's, there is a strong chance that he can get a bit luckier and gain the ground with relative ease.
Vezina Trophy (Best Goaltender):
No Blackhawks goaltender has won the Vezina since Ed Belfour took home the honors in 1993, but Corey Crawford is making a strong case to be considered. He is in the top-five in the NHL in wins and save percentage, and he deserves the lion's share of the credit for how well he's been able to suppress goals despite being faced with a barrage of shots on a nightly basis.
That being said, there are still plenty of contenders who have good cases as well. Braden Holtby had an incredible start to the season for Washington, and he's showing no signs of slowing down. Luongo will certainly get some love in Florida as well, and Jonathan Quick is an ever-present threat for the vaunted Los Angeles Kings.
Calder Trophy (Rookie of the Year):
The Calder race is going to be a fascinating one this season, as voters weigh the merits of a trio of talented youngsters.
For Artemi Panarin, he has the notoriety of being one of the league's top scorers, and he's helped make Kane into a serious award candidate in all sorts of areas. That, combined with his flair for the dramatic and his incredible talent level, all work in his favor, but his age and experience in pro hockey (he played for several years in the KHL in Russia) could be looked at unfavorably by voters.
If that ends up being the case, then Dylan Larkin could get some serious consideration for the Calder. His numbers aren't quite as gaudy as Panarin's, but he has been a revelation for the Red Wings, and he has the added benefit of being one of the youngest contenders for the prize.
Max Domi also has a chance at getting some votes, as he's turned heads with his quality play for the Arizona Coyotes. Name recognition could play into things as well, with his famous father Tie Domi enjoying a degree of notoriety in the league, but his status as a solid player in a non-hockey market could hurt him in voting.
Jack Adams (Coach of the Year):
Joel Quenneville has not won an Adams despite years of success with the Blackhawks, and that unfortunate is likely to continue unless Chicago blows the doors off of their opponents in the second half of the year.
Adams voters tend to like either underdog stories (benefitting Dave Tippett in Arizona, Gerard Gallant in Florida, and Bill Peters in Carolina) or new faces thriving in new places (Barry Trotz, a longtime Nashville fixture, has transformed Washington, and Lindy Ruff has done the same thing in Dallas), so Quenneville is going to have a tough uphill fight.
Selke Award (Best Defensive Forward):
This award is very much a reputation-driven prize, so look for two main candidates here. The first is Jonathan Toews, who is universally respected in the NHL and is looked at as a cornerstone player by most media and hockey personnel alike, and the second is Patrice Bergeron, who has cemented his reputation as an incredible defensive talent for the Boston Bruins.
At this point, Bergeron likely has an edge, but a strong second half showing for Toews could swing the momentum back in his favor.