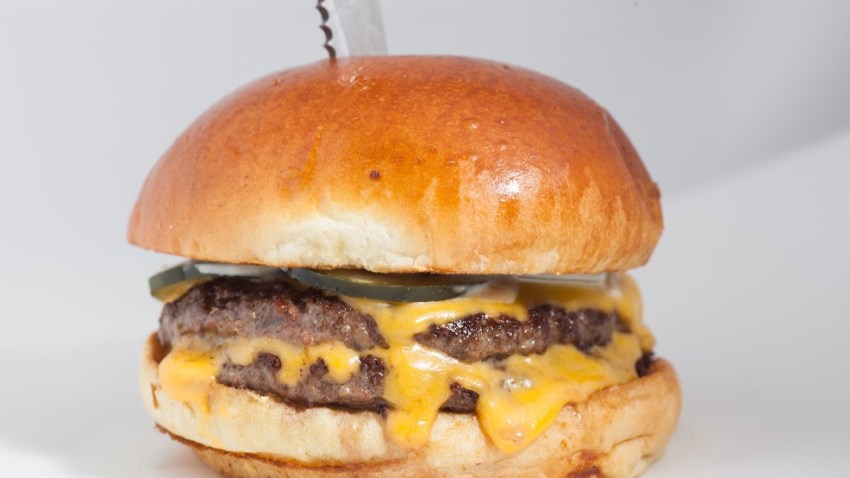 Top-rated burger restaurant Au Cheval has announced plans to open a second location in the Wicker Park neighborhood in August.
Au Cheval's new location will be called Small Cheval, featuring "faster and more accessible" service, according to Chicago Eater, to contrast the regular two-hour — or longer — waits at the original location. Burger lovers will still be able to dine in the restaurant, but Small Cheval will also feature to-go service.
The restaurant, owned by Brendan Sodikoff, is slated to open Aug. 1 in the building of the former Roxie's By the Slice, located at 1732 N. Milwaukee Ave.
Menu items will feature hamburgers for $8.95, cheeseburgers for $9.95 and fries for $2.95, according to Eater. Other items include shakes, beer and cocktails.
The restaurant will be open from 11 a.m. until midnight Wednesdays through Sundays, according to Eater.
Au Cheval was recently named the home of the best burger in the country by the Food Network. The network's "Top 5 Restaurants" show, hosted by Geoffrey Zakarian and Sunny Anderson, chose Au Cheval's Double Cheese Burger for the No. 1 spot. The famous burger is made with three patties and topped with cheddar, maple-glazed bacon and home "Dijonnaise" and comes with the option to add a fried egg.