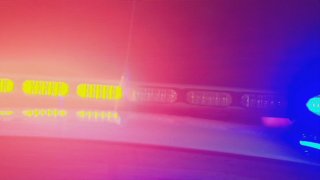 Authorities say at least four people were hurt after a multi-vehicle collision on Michigan Avenue in the Loop Tuesday night.
According to Chicago fire officials, a call came in of a crash just before 7 p.m. Tuesday near the intersection of Michigan Avenue and Balbo.
Officials say that two victims in the crash were taken to the hospital in red (serious-to-critical) condition. Another victim was transported in yellow (fair-to-serious) condition, and a fourth was taken to an area hospital in green (good-to-fair) condition.
All four victims in the crash were adults.
Details on what caused the crash are unknown at this time, and police remain on the scene for an investigation.