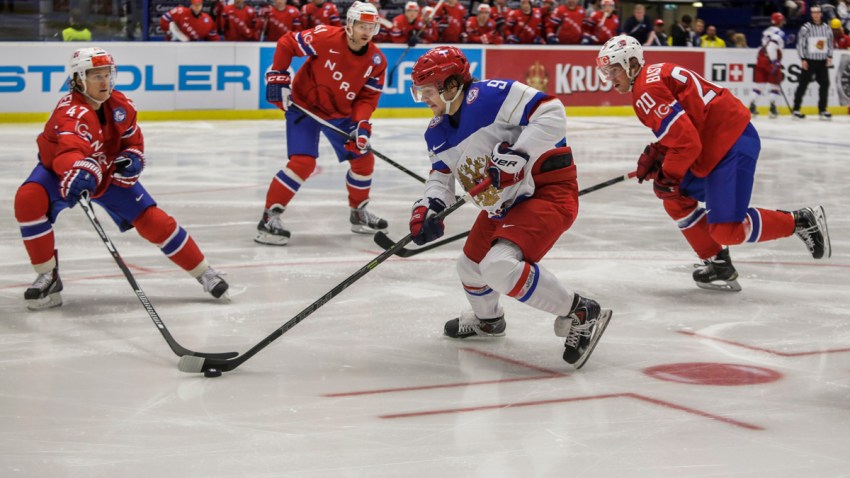 As the Chicago Blackhawks take the ice for the final time during the preseason on Saturday night when they welcome the Dallas Stars to the United Center, the team will display a lineup that is likely very close to the one they will use on opening night next week.
The Blackhawks will welcome a new face to the ice on Saturday, as Artemi Panarin will make his Hawks debut in the game. The highly-touted Russian star has a ton of potential to be a prolific goal scorer in the NHL, and the team will look to exploit that skill as they put him on the second line alongside Patrick Kane and Artem Anisimov.
With the game contested on home ice, the team will also put numerous stars back in the mix, with Jonathan Toews, Marian Hossa and Kane all getting their final tune-up before the regular season begins. The three players haven't played much during the preseason, but all three will be key contributors to the Hawks once things get underway.
Here are the four forward lines the Blackhawks will use on Saturday night:
Shaw – Toews – Hossa
Panarin – Anisimov – Kane
Bickell – Teravainen – Garbutt
Desjardins – Kruger – Baun
The only forward that will not be playing in the game is Viktor Tikhonov, who could potentially replace Bryan Bickell if he ends up being sent down to the Rockford IceHogs before rosters are finalized next week. Bickell was placed on waivers by the Blackhawks on Friday, and he cleared without being claimed on Saturday morning.
The Blackhawks' primary defensemen will also be in the game on Saturday, with Duncan Keith, Brent Seabrook and Niklas Hjalmarsson all hitting the ice as the team looks to grab one more victory before they open the season against the New York Rangers on Wednesday.