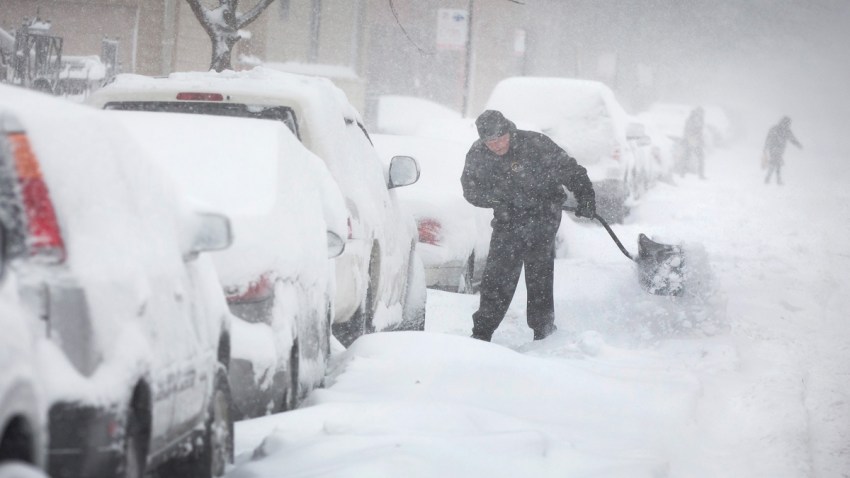 Super Bowl Sunday turned out to be costly for Art Van Furniture in Chicago.
The company's "Let It Snow" promotion offered refunds to customers who bought furniture on Jan. 1, 2, 3 or 17 if it snowed at least 3 inches on Super Bowl Sunday.
Unfortunately for Art Van, but to the delight of many customers, the Chicago area saw a historic blizzard Sunday, making it the snowiest Feb. 1 the city has ever seen.
Between late Saturday and 6 a.m. Monday, 19.3 inches of snowfall was recorded at O'Hare International Airport, where the city's weather is officially recorded. There was 16.2 inches of snow on Sunday alone.
While the furniture company said it is waiting for official snow totals to be certified by the National Weather Service before they announce the refunds to customers, Art Van spokeswoman Diane Charles said they're congratulating the nearly 2,000 participants.
Store manager Rick Cote said the company still needs certification from its insurer Lloys of London, but total refunds are estimated at about $2 million. The company has six stores in the Chicago area.
"It's a win-win situation," Cote said. "We love our Chicago customers and it was a very fun thing to do so those customers that shopped with us those four days, they're going to benefit from that."
Those who participated are expected to get a notification Tuesday and could see their refunds by March, Charles said.
The promotion also took place in Toledo, Ohio and Fort Wayne, Indiana.