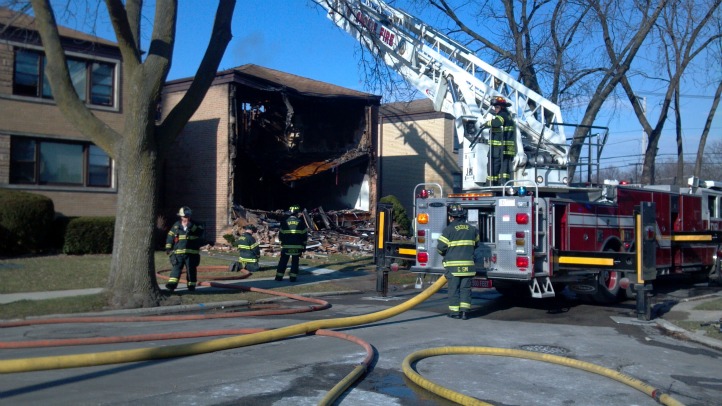 The Dec. 12 Skokie home explosion that left one man injured may have been the result of arson.

The Skokie Fire Department has said the case is still under investigation, but a Skokie police report suggests the department is conducting an arson investigation, according to the Chicago Sun-Times.

According to the report a single burnt match was found near the injured victim outside the abandoned two-flat.

Illinois State Fire and Arson investigators say an accelerant may have been used due to the amount of time it took to extinguish the fire in the empty apartment building.

The man injured in the fire is believed to be a relative of the owner of the two-flat, according to the Sun-Times.

The entire front of the building at 8734 N. Kimball was blown off in the blast along with most of the roof.

Jim Walters, Skokie fire deputy chief, on Dec. 12 said firefighters received reports of a fire at the home followed by an explosion a short time later.