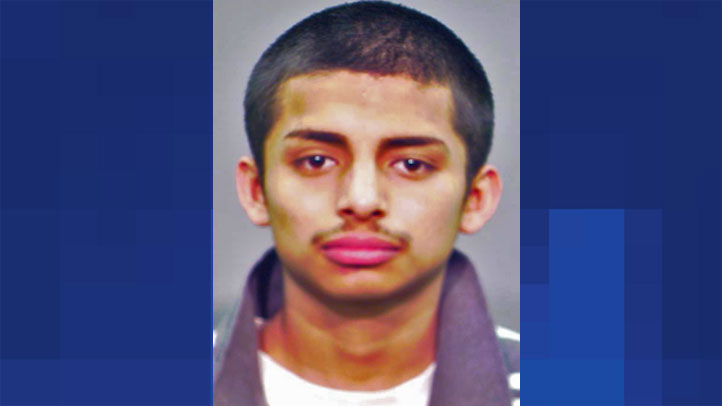 A Logan Square man accused of killing a man during a during a gang-related chase Friday night on the Northwest Side has been ordered held in jail for violation of probation.
In a bond hearing Sunday, 20-year-old Anthony Segura was given a $500,000 bond for the murder charge. He was ordered held, however, for violating probation on three counts of burglary.
Segura, of the 2200 block of North Lawndale Avenue, is charged with one count of reckless homicide with a motor vehicle and two counts of aggravated reckless driving involving bodily harm.
Segura is accused of driving a vehicle that struck three pedestrians, killing one, about 11 p.m. Friday in the 5000 bock of West Armitage Avenue.
A Nissan Altima and Mitsubishi were chasing each other while the occupants of both cars were throwing bottles at the other, police said. An unmarked squad car saw the chase and turned on its lights and sirens in pursuit.
The driver of the Nissan, later identified as Segura, saw the police car and made a turn to get away, police said. Segura lost control of the car, which jumped the curb, crashed into a building and struck three pedestrians as they were exiting the building, police said.
Fernando Lagos-Balsco, 52, of the 1200 block of West Leland Avenue, was pronounced dead at 12:18 a.m. Saturday at Advocate Illinois Masonic Medical Center, according to the Cook County Medical Examiner's office.

An autopsy determined he died from multiple injuries from being struck by a vehicle and the death was ruled an accident.
Another 52-year-old man was in critical condition, while a 38-year-old man was listed in fair condition at Mount Sinai Hospital, police said. Of the two victims who were hospitalized in that crash, one has bleeding in the brain and a fractured skull, while the other suffered a shattered knee, prosecutors said Sunday.
Five people from inside the two vehicles were arrested, but police said only Segura has been charged so far. The chase appears to be gang-related, police said.
Segura's next court date on the murder charge will be at the Cook County Criminal courthouse on Dec. 27 and for the probation violation charge he is due in court on Dec. 28.

Several of Segura's family members were in court Sunday but did not wish to comment.