An armed suspect who took a bank employee hostage at a Rockford credit union surrendered Friday night after a tense standoff lasting several hours, police said.
The incident was reported at around 2:45 p.m. at the Heritage Credit Union, 5959 E. State St. Portions of East State Street and Mulford Road were closed to traffic while law enforcement worked on the scene.
Crisis negotiators from both the FBI and Rockford Police Department were able to convince the suspect to surrender at approximately 9 p.m. The suspect was taken into custody, and as of Friday evening, it remained unclear what charges will be filed against him.
Reports from 13 WREX, the NBC station in Rockford, indicate that a man with a gun entered the business demanding people leave, but not everyone left.
Law enforcement agencies including the FBI and the Illinois State Police were assisting the Rockford Police Department with the investigation.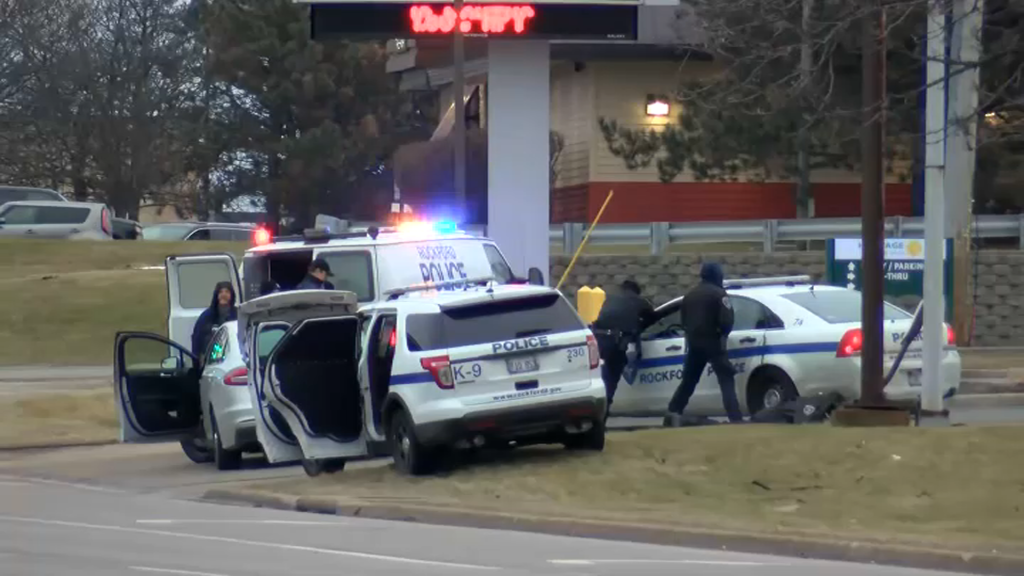 Multiple parking lots were shutdown to traffic, and numerous roads near the location were also closed due to the incident.