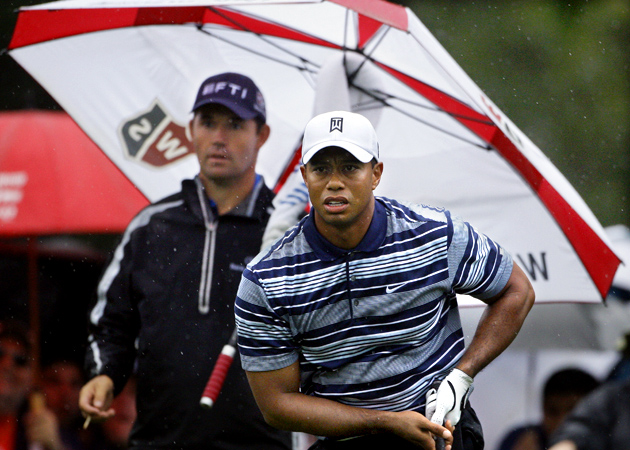 When the Chicago Bears acquired Brandon Marshall in a trade with the Miami Dolphins before the 2012 season, fans across the Windy City were ecstatic that the team finally had a quality wide receiver to throw to, and Marshall did not disappoint. In his first season with the Bears, Marshall had a career high 118 receptions and 1508 receiving yards for Chicago, and even though there was some concern that he couldn't sustain his one-man act, it was still refreshing to see a player come in and be such a dynamic force on the offense.
With the arrival of Marc Trestman this season for the Bears, not only has Marshall ended up getting more help on offense, he also may be part of the best tandem of receivers in the NFL. Alshon Jeffery has had an excellent season of his own this year, catching 70 passes for 1109 yards and five touchdowns. Marshall has been great in his own right, with 78 receptions and 990 yards to go along with nine scores.
Those kinds of numbers are simply unheard of for wide receivers playing for the Bears, but times are clearly good for wide-outs under Trestman's tutelage. With nearly 2100 combined receiving yards this season, one question begs to be asked: are Marshall and Jeffery the best receiving tandem in the NFL?
There are a couple of other groups that would have something to say about that. The Denver Broncos have a great trio of receivers, with Eric Decker, Demaryius Thomas, and Wes Welker combining for 198 catches, 2749 yards, and 26 touchdowns on the season. A couple of other groups of receivers are also good as a general rule, but have struggled this season due to injury. Randall Cobb and Jordy Nelson usually combine for some great numbers with Aaron Rodgers in Green Bay, and Julio Jones and Roddy White team up well with Matt Ryan for the Atlanta Falcons.
When push comes to shove and all factors (including the duo's passion for downfield blocking) are accounted for, there really isn't a duo in the league quite up to the level that Marshall and Jeffery are at right now. Their ability to not only go up and catch passes with their amazing vertical games, but also to pick up yards after the catch with their determined running style, is something no duo in the league can match. And both Jay Cutler and Josh McCown have seen first-hand how much of a benefit there is to having guys that can bring down just about any pass that is thrown their way.
Whether or not Marshall and Jeffery can remain on top of the heap remains to be seen, however. But judging by their performance through 12 games this season, it is almost a virtual certainty that the Bears will have multiple 1000 receivers for only the second time in team history (Jeff Graham and Curtis Conway both accomplished the feat in 1995), and that is great news for a team that has always been defined by what their defense has been able to accomplish.