Hours before Donald Trump's surprise Chicago visit Wednesday, workers were feverishly trying to remove anti-Trump graffiti from the Polish National Alliance building.
The graffiti was written in Polish and had been sprayed on the entrance of the Northwest Side building.
The building was the first place Trump was expected to visit during his surprise trip to Illinois Wednesday, with another planned event in Bolingbrook later in the afternoon.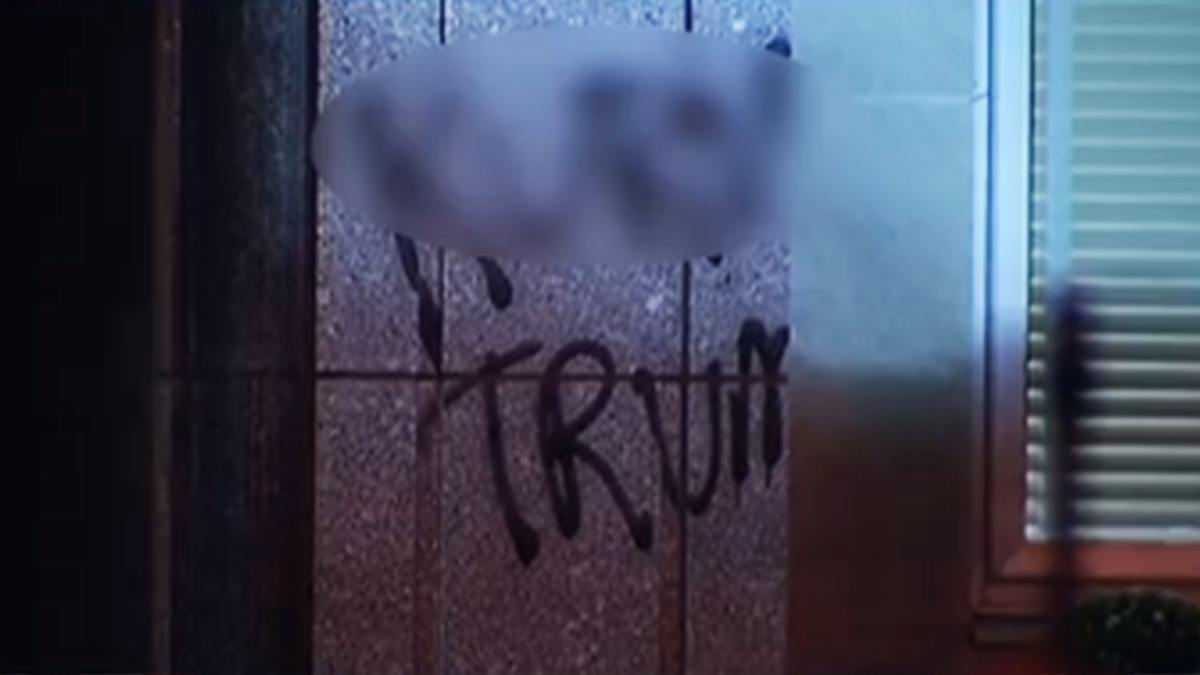 Later in the day, former Chicago Bears coach Mike Ditka and Chicago Cubs co-owner Todd Ricketts are expected to attend a fundraiser for the Republican presidential nominee alongside Trump's daughter, Ivanka Trump, the Chicago Tribune reports.