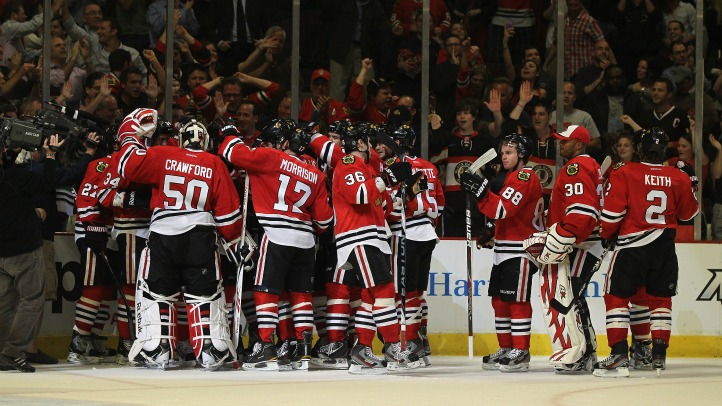 22.7: The average of shots against in the last seven games for the Hawks. This is stellar. It means a couple things. First, it means the defensive zone coverage has tightened because alleys to get the puck to the net just aren't there. The eye test tells you the Hawks are blocking more shots these days, and they aren't having to dive all around like a fumble recovery to do so. They're just where they're supposed to be and can close on shooters much easier. Second, it means the puck possession game the Hawks thrive on is running near full capacity, because the other team just doesn't have it enough to attempt a lot of shots. This is how the Hawks have to play, and it's encouraging to see it ramp up as the season comes to a close.
0: Nick Leddy's plus/minus since being paired with Johnny Oduya. While it may not pop off the page, it certainly looks a lot better than the -14 he was before. Leddy's game has just evened out with a solid partner, and he no longer is a disaster waiting to happen in his own zone. Confidence does a lot for a d-man and Leddy's got it. You can tell by the multiple times he went to attack the Devils with the puck, using his feet to open up things. He only does that when he's feeling full of himself. Hopefully it keeps up.
1.42: Corey Crawford's goals-against since retaking the #1 role seven games ago. Aside from that blip against the Predators where it all went wrong, Crow hasn't surrendered more than two goals to a team, and in fact he only did that once to the Capitals when that game was already decided. The other five, he's let in one. You do that, the Hawks will win, plain and simple. They'll need a lot more than seven games of it, but it's gotta start somewhere.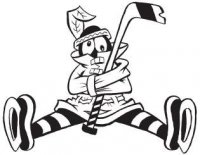 Sam Fels is the proprietor of The Committed Indian, an unofficial program for the Blackhawks. You may have seen him hocking the magazine outside the United Center at Gate 3. The program is also available for purchase online. Fels is a lifelong 'Hawks fan and he also writes for Second City Hockey .