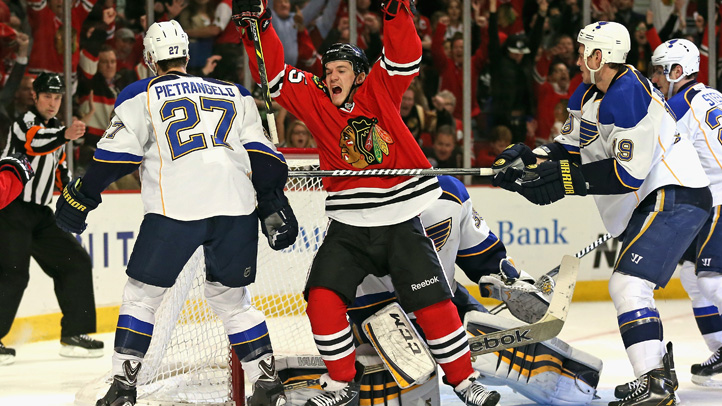 The Chicago Blackhawks will look to bounce back after a tough Game 3 loss to the Minnesota Wild, but they will be doing so without one of their key players.
For the third game in a row, the Hawks will be without winger Andrew Shaw, who is a key fixture on the power play and on the third line when the team is at even strength. Shaw was one of five Blackhawks to score 20 goals during the regular season, and his netfront presence has been missed on the power play in recent games.
When Shaw was injured in Game 1 of the series, head coach Joel Quenneville said that the winger would travel to Minnesota with the team for Games 3 and 4, but that initial optimism has given way to more cautious statements by the coach.
"He's a very competitive guy," Quenneville said of Shaw. "He would have done anything he could to play. We got to tame him a little bit in that regard, so maybe that was what we were talking about at the time."
The Blackhawks will be getting an important component of their defensive group back on Friday night as Nick Leddy will return to the blue line after being a healthy scratch in Game 3. His presence was missed on the power play as a point man, and Quenneville's shuffling of the defensive pairings in that game didn't really work out as they surrendered four third period goals.