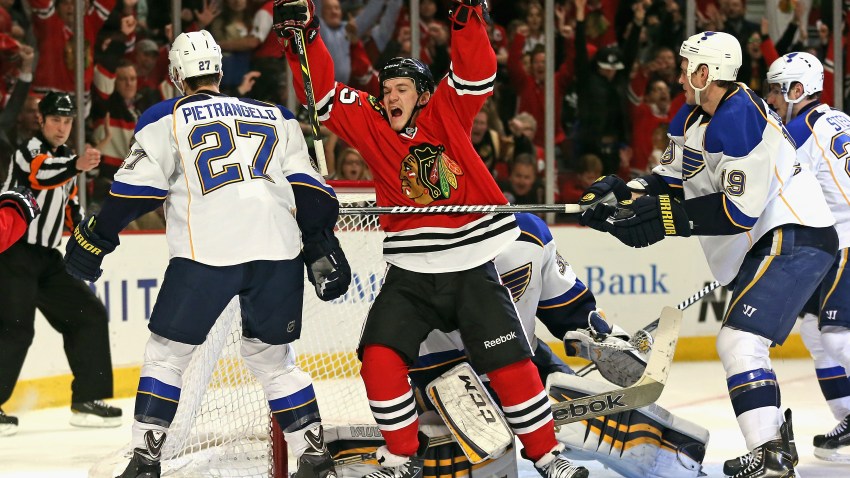 Gritty forward Andrew Shaw did not make the trip to Minnesota with his teammates on Monday.

Blackhawks coach Joel Quenneville said Shaw, who left Game 1 with an unspecified lower-body injury, was out for Game 3 Tuesday, but could still play in Game 4 Friday.

Shaw racked up 20 goals this season, but the Blackhawks haven't flinched without him.

Almost all of their best forwards have all been clicking in the playoffs, with five goals apiece by Patrick Kane and Bryan Bickell, four scores from Jonathan Toews, two goals plus six assists by Marian Hossa and two goals with five assists for Brandon Saad. Only Patrick Sharp, their leading scorer during the regular season, has been quiet with one goal and two assists in the eight games.

The Wild haven't enjoyed the same production at the top, with wings Matt Moulson and Jason Pominville squarely under the spotlight. Moulson has one goal and one assist in nine playoff games, and Pominville has one goal and five assists.

With the Blackhawks clogging the lanes and blocking shot after shot, the Wild haven't applied nearly the amount of pressure on goalie Corey Crawford that they put on the Avalanche's Semyon Varlamov in the first round.