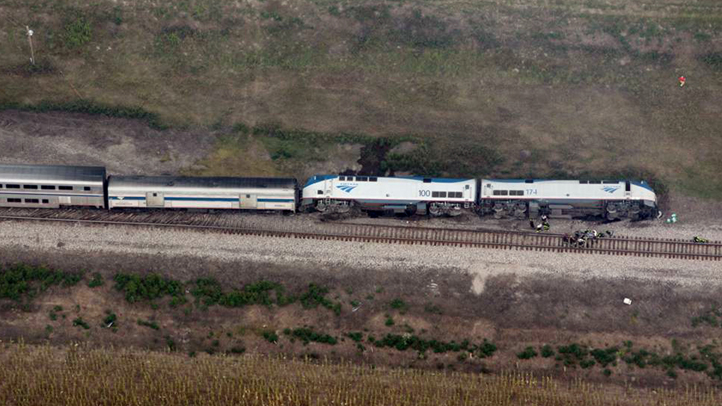 A Chicago-bound Amtrak train carrying 178 passengers derailed in Nebraska Friday.
Seven passengers have reportedly been taken to a nearby hospital. None of their injuries are considered life-threatening.
Amtrak officials said the California Zephyr train struck a vehicle on the tracks while passing through southwest Nebraska, about 40 miles from McCook.
An agricultural vehicle obstructing the tracks caused an Amtrak train to become disabled near Benkelman, Neb., near the Nebraska-Kansas border, said a message on the Amtrak Facebook page.

Both of the train's locomotives left the rails, along with three railcars. The remainder of the train remains upright and in line.
Amtrak representatives and officials from BNSF, which owns the tracks, are en route to the scene.
Persons with questions about their friends and family aboard the train have been instructed to call 800-523-9101.

In June, a train along the same route collided with a truck outside Reno, Nev., killing six.