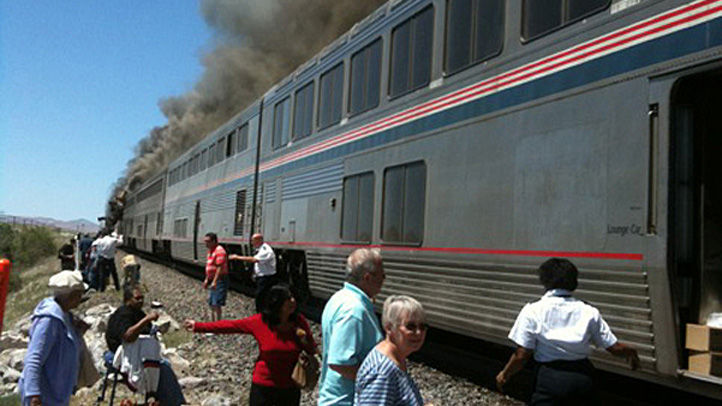 A judge in Reno, Nev., handling the first lawsuit in a deadly Amtrak crash, has issued an order prohibiting the destruction or disposal of any evidence related to last week's fiery collision between a truck and a passenger train.
Judge Connie Steinheimer approved the order Wednesday. It was requested by lawyers for an Amtrak employee who was injured when the driver of a semi-trailer truck slammed into the side of the train about 70 miles east of Reno on Friday.

The truck driver and five people on the train died.

The Chicago-based Amtrak employee, Alexandria Curtis, has filed a negligence suit against the driver's employer, John Davis Trucking Co. of Battle Mountain.

Company officials say it is cooperating in the investigation.
Video from KTVN, the CBS station in Reno
This bottom-dumping gravel truck collided with an Amtrak train outside Reno, Nevada.
The most seriously injured passengers were transported to hospitals by Blackhawk helicopters.
Copyright AP - Associated Press