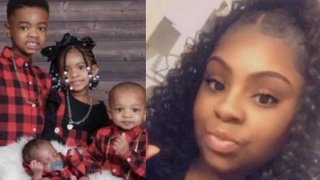 An Amber Alert has been canceled in Racine, Wisconsin Tuesday after four children under the age of 8 and their mother were safely located.
In a press release, the Racine Police Department said that 23-year-old Ariania Boutwell and her four children were located safety, and thanked residents for their assistance after the alert was issued Tuesday afternoon.
The alert had been issued for Boutwell and her four children - ages 7, 4, 2, and 6 months early Tuesday afternoon.
No further details were given on the circumstances of the alert.