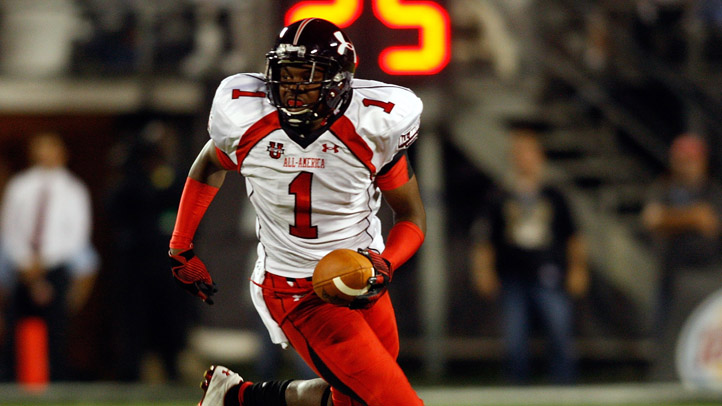 The Bears have already locked up a draft pick, signing Alshon Jeffery to a four-year contract just days after the Bears made him their second-round draft pick. According to ESPN, the deal is worth $4.52 million, including a $1.75 million signing bonus.

Chicago traded up during the draft to get Jeffery, a big wide receiver who is expected to make an immediate impact. Bears general manager Phil Emery applauded Jeffery's hands and ability to contribute to his team.

"We feel that Alshon has the best hands in the draft," Emery said on Friday. "We feel he is the best at adjusting to the ball. We feel he is the best sideline and end zone catcher in the draft. He is dynamic with the ball in his hands. He is a big man, he's strong, he's tough, he doesn't go down without a fight. He is a good route runner for the routes that they put him in."

While at South Carolina, Jeffery caught for 3,042 yards, ranking him second all-time in the SEC. The Bears will want him to put up equally gaudy numbers as he joins a receiving corps with Brandon Marshall, Devin Hester and Earl Bennett.

Now Chicago is guaranteed his services for the next four years. He is the first of Chicago's six draft picks to sign on the dotted line. With a wage scale in place for rookies, don't expect much difficulty in getting the other five signed to contracts.
Copyright FREEL - NBC Local Media