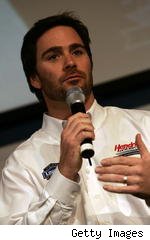 With the Chicago Bears' game against the Green Bay Packers looming on Sunday afternoon, it was nice to see the attention shift for a bit to the naming of the players who will be participating in the Pro Bowl.
For the Bears, that list only includes two players. Matt Forte was selected to his second career Pro Bowl appearance and Brandon Marshall will be making his fifth trip to Hawaii and his second straight as a member of the Bears.
Notably left off the list is the Bears' other dynamic receiving threat, as Alshon Jeffery wasn't named to the team despite his gaudy numbers this season. On the year, Jeffery has 86 receptions for 1341 yards and seven touchdowns, and has made a series of incredible leaping catches that have not only showcased his strength and ability to adjust to the ball in flight, but also have cemented him as one of the up and coming receivers to watch in this league.
Jeffery's omission from the roster was a bit of a surprise, but with so many talented receivers in the mix, perhaps it wasn't all that shocking. Guys like Antonio Brown and Josh Gordon, who have been lighting the league on fire, certainly deserve to play in Hawaii, as do stalwarts like Andre Johnson and Calvin Johnson. Even a guy like AJ Green, who has helped lead the Bengals to yet another playoff spot, is a worthy recipient of a berth on the squad.
Bears fans angry about Jeffery not being named to the roster have little reason to fear, however. Whether it be because of their teams playing in the Super Bowl in New York City (which would automatically remove players from consideration) or because of injury, roster spots are going to open up, and Jeffery has to be at the top of the list when it comes to a guy who would be named as a replacement. His spectacular abilities, as well as his raw numbers, suggest that he is a top-flight receiver in the league, and the NFL won't let him sit on the sidelines if somebody ends up dropping out of the game for whatever reason.
All in all though, Pro Bowl selections aren't exactly the biggest things in the world when it comes right down to it. Surely Jeffery would trade a spot in Hawaii for a Bears' playoff run, but unless that highly unlikely event comes to pass, he will almost certainly be punching his ticket to paradise at some point soon.