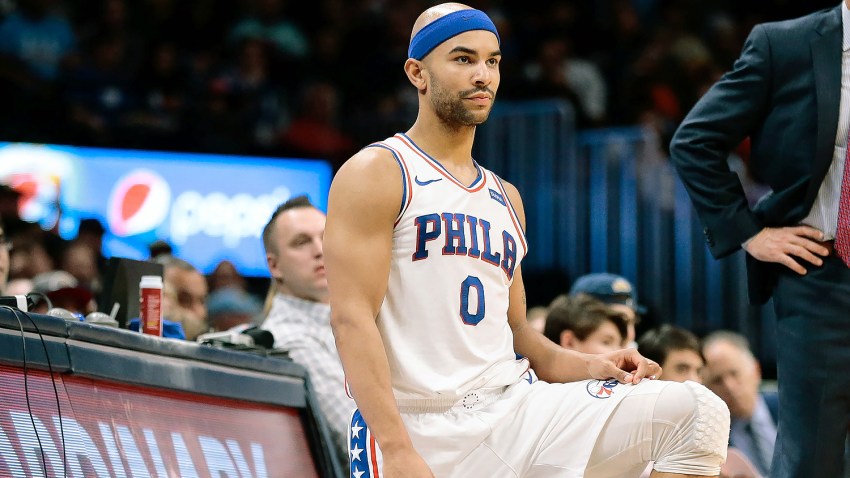 Alshon Jeffery isn't leaving Chicago without a proper goodbye.
In a letter to the city, the Bears and his fans, Jeffrey wrote in The Players' Tribune Friday that saying goodbye "is kind of a difficult thing to do."
"I mean, how do I tell the city of Chicago and the Bears organization how much I love and appreciate them? It's hard to put into words," he wrote. "So I guess the only way I can really say it is.... Thank you."
Jeffery admits that in his time with the team, he never accomplished his two biggest goals -- to bring a Super Bowl to the city and be the best receiver in Bears history.
"I didn't accomplish either of those goals," he wrote. "But despite that, I can honestly say that I loved every minute of my time there."
Jeffery, who was drafted by the Bears in 2012, has signed a one-year contract with the Philadelphia Eagles, the team announced Thursday as NFL free agency opened.
The Bears recently decided not to sign Jeffery to a franchise tag contract, which would have paid him around $17 million for the coming season. That decision allowed him to become a free agent, and now he'll practice his trade in the rough-and-tumble NFC East.
He thanked a number of his former teammates, including Peanut Tillman, Julius Peppers, Matt Forte, Devin Hester, Tracy Porter, Pernell McPhee, Marquess Wilson, Eddie Royal and Brandon Marshall.
"You all helped shape me in your own little ways, and I hope I was able to do the same for some of you," he wrote. "But my biggest thank you has to go to the Bears' fans."
Because of the fans, he said, "Chicago will always hold a special place in my heart."
"I'll never forget the first home game of my rookie season, running out of the tunnel at Soldier Field and a sold-out stadium going absolutely crazy," Jeffery wrote. "It was intense. There were times playing in that stadium when I felt like I was back in college because the atmosphere was so electric — and that's saying a lot because I played in the SEC, and nobody in college football turns up like the SEC. But Bears fans could turn up right there with them."