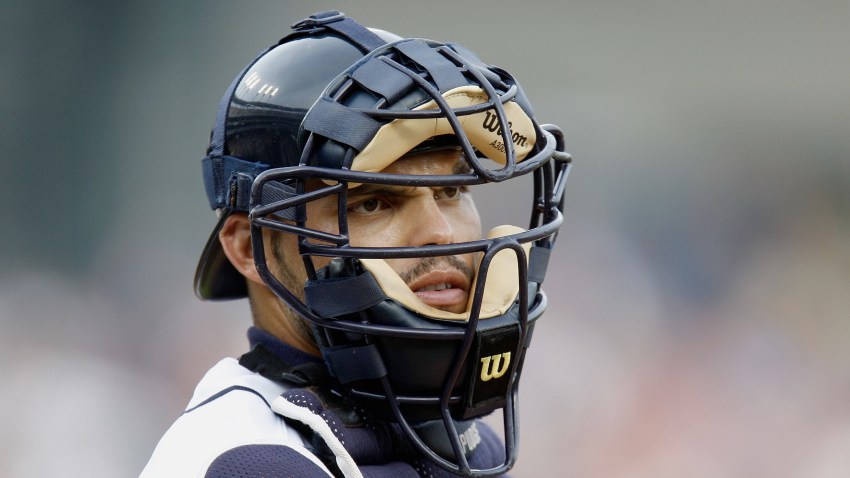 The Chicago Bears were already down two offensive linemen with Matt Slauson and Roberto Garza leaving the game with leg injuries, but things went from bad to worse as wide receiver Alshon Jeffery left the game as well:
Alshon Jeffery has been taken to the #Bears locker room. — dan durkin (@djdurkin) September 7, 2014
Jeffery, who had four catches for 62 yards in the game, was looked at on the training table during the early stages of the third quarter. He tried to come back in and play, but he quickly signaled for a back-up to come in. Ultimately, Jeffery left the game in favor of Micheal Spurlock, and he was escorted back to the locker room.
In the third quarter, the Bears got more bad news after Brandon Marshall's ankle was rolled up on a first down catch. Originally the call was an incomplete pass, but it was overturned after a challenge by Marc Trestman. Marshall limped to the sideline, had his ankle taped up, and ultimately was able to stay in the game.
Unfortunately, Jeffery wasn't so lucky, as a hamstring injury kept him out for the remainder of the contest. Spurlock and Josh Morgan were both tasked with replacing him, but neither stood out as the Bears ended up dropping a tough decision to the Bills.
According to Jeffery, he will be re-evaluated tomorrow by team doctors, but no MRI is scheduled just yet.