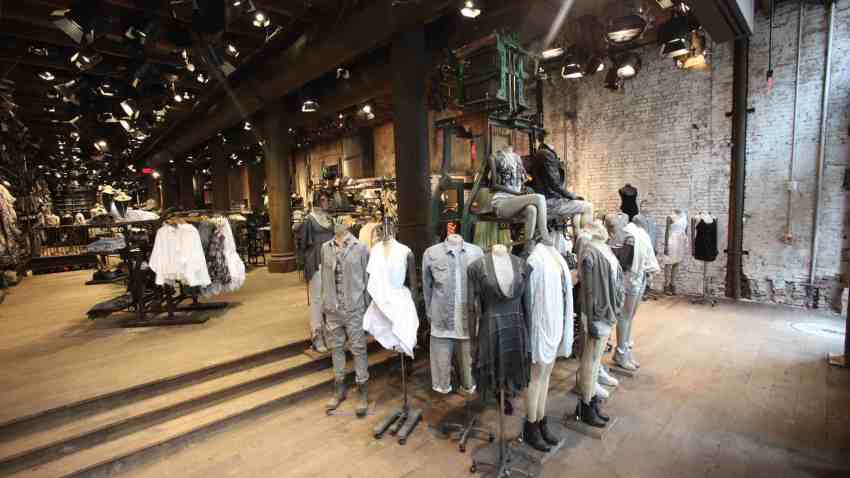 Chicago's fashion-forward are in a tizzy over the new offerings headed our way this summer.
AllSaints Spitalfields is the latest, opening a flagship store this month.
The brand, known for its independent, distinctive clothing, will open an 11,000 square foot space at 700 North Michigan Avenue on June 23. And the larger space means a lot more clothing. They'll be fully stocked with men's and women's clothing and accessories, including key pieces like fine knitwear, signature washed leathers and denim.
Inside the store, expect to find worn wood-paneled floors, vintage furniture fixtures and ram skulls adding to the décor, similar to the look currently featured inside its concession store in Bloomingdales. But in addition to the staple architecture of all stores, the Chicago store will have a few special additions, including a large modern glass atrium modeled after an industrial European rail station, flat iron black steel trusses, beams and arches and vintage-inspired cinema pantograph light fixtures to light the massive store (which will also boast a 42 foot ceiling)
It will be the first stand-alone AllSaints store in Chicago.
Kim Peiffer is the founder of The Glow List, a site dedicated to fitness, beauty, diet, spa and travel.