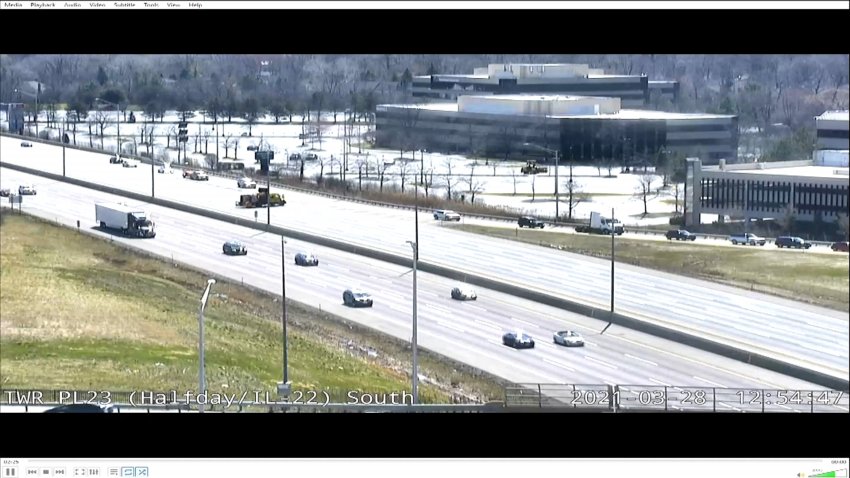 A man's vehicle was damaged by gunfire after an unknown driver slammed into the back of it and opened fire Sunday morning on Interstate 94 in Lake County, police said.
According to the Illinois State Police, troopers were called to the scene near milepost 23 at approximately 11:51 a.m. after a 65-year-old man reported that a vehicle struck the rear end of his car. The driver of the offending vehicle then started shooting at his vehicle, police said.
The man was not hit by gunfire during the attack, according to authorities.
All eastbound lanes of Interstate 94 were closed for approximately three hours while police investigated the scene.
An investigation into the shooting remains ongoing.
Anyone who witnessed the shooting or has any knowledge of the incident is asked to contact state police at 630-241-6800.