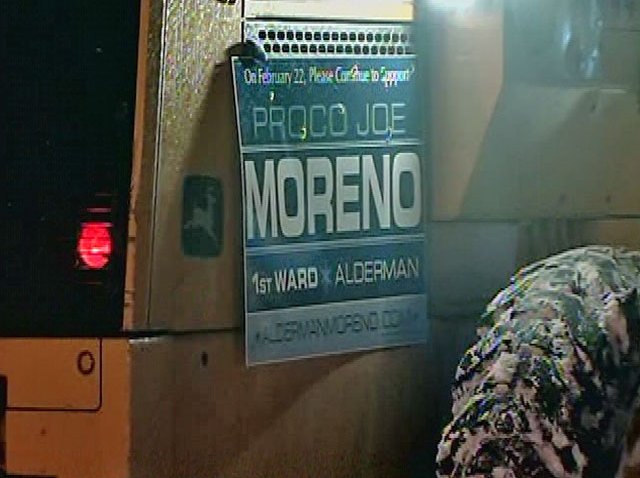 For the second evening in a row, a fleet of plows and trucks hit the side streets and alleys of Chicago's First Ward.

But they aren't city plows. They were were commissioned by Ald. Joe Moreno, whose consituents complained about impassable roadways.

"We got a First Ward company to do it and it's costing me dollars out of my own pocket. It's not costing taxpayers dollars. It's out of my own pocket," Moreno said Friday.

The removal of the snow also aids with another issue: garbage collection.

"A nice thing about this is that I'm going to argue to the city, "My alleys are ready to be picked up from garbage.' So our garbage can be picked up quicker and a big thing is not only moving the snow, but ... these huge dump trucks are hauling the snow and blowing the snow into empty lots," Moreno explained.

The move seems to be a hit with residents.

"It is a little obnoxious with the driving, but you really can't complain. He's getting the job done," said Elizabeth Perez.

Moreno is running in his first election since Mayor Richard Daley appointed him last March. He has two opponents, Ronald Baltierra and Deborah Lopez.