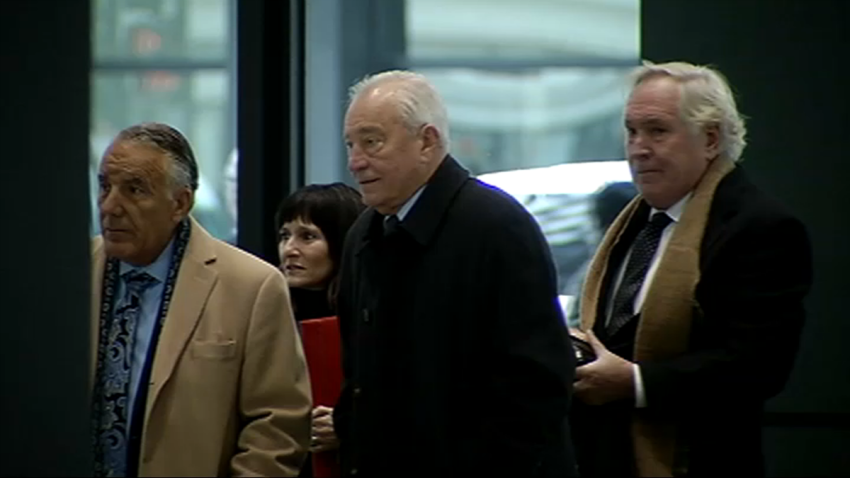 Former Chicago Ald. Ed Vrdolyak is set to plead guilty this week to federal charges stemming from a case in which authorities allege he secretly collected millions of dollars from a settlement with tobacco companies.
Vrdolyak, 81, was indicted in 2016 on charges of tax evasion and obstructing and impeding the IRS, according to a 19-page indictment that outlined his role in a scheme to pocket millions from a $9.3 billion settlement reached between the state of Illinois and tobacco companies in 1998.
Vrdolyak pleaded not guilty in November 2016, but on Monday, Judge Robert Dow scheduled a hearing for 10:30 a.m. on Thursday to change Vrdolyak's plea.
Details surrounding his plea, including the charges to which he planned to plead guilty, were not immediately available. The entry on the court docket giving notification of the hearing said it was set "at the request and by agreement of the parties."
The change of plea comes more than two years after prosecutors accused the former powerhouse Chicago politician and an associate, attorney Daniel Soso, of secretly pocketing more than $10 million in fees from the 1998 settlement.
As part of that settlement, over $188 million was paid to four law firms that helped with the litigation. One of those firms, Seattle-based Hagens Berman, allegedly agreed to pay Vrdolyak and Soso fees from the settlement, even though they, according to the indictment, "did not perform any work," nor were they authorized to work, on the case.
Prosecutors also alleged that Vrdolyak attempted to help Soso dodge federal income taxes on the payments.
At the time of his indictment, an attorney for Vrdolyak called the charges "confusing and disappointing," adding that the former alderman "had the money set aside in escrow" and was "waiting for the government to send us the appropriate documents."
"In Illinois you're entitled to pay referral fees, and they don't accuse us of doing anything wrong with that," Vrdolyak's longtime lawyer Michael Monico said at the time. "The state got a good deal and the citizens got a good deal, because the state received a lot of money as a result of the lawyers who helped."
If Vrdolyak does plead guilty on Thursday, it would be the second time in a little over a decade that he will have been convicted of a federal felony.
In 2008, Vrdolyak pleaded guilty to a charge of conspiracy to commit mail and wire fraud in connection with a real estate kickback scheme involving the sale of a Gold Coast medical school building. The judge in that initially sentenced him to probation, but on appeal, he was sentenced to 10 months in prison, which he served from 2010 to 2011.
First elected in the city's 10th Ward in 1971, Vrdolyak earned the moniker "Fast Eddie" for his penchant for cutting backroom deals. He is perhaps best known for leading a majority-white group of alderman dubbed the "Vrdolyak 29" who stymied the agenda of Mayor Harold Washington, Chicago's first black mayor, on City Council in the 1980s.
Vrdolyak was previously scheduled to go to trial in the tobacco settlement case on April 15.