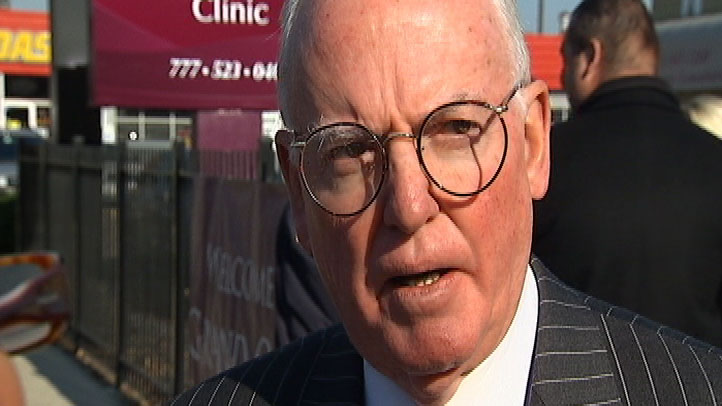 Is there a bigger conflict of interest walking Chicago's streets right now than Ald. Ed Burke?
Wait—this is Chicago. Don't answer that.
The Chicago Sun-Times reports that powerful 14th Ward alderman and his Loop law firm have won more than $18.1 million in property-tax refunds for Chicago property owners since 2003. That translates into more than $3.6 million in lost revenue for City Hall. He and his firm won those dollars by filing appeals with the Cook County assessor, the Illinois Property Tax Appeal Board and the Cook County courts.
And while the idea of a powerful City Council member counseling clients against paying taxes that help keep the very government he works for running may seem to be, well, a bit unseemly, that's not the worst of it. Burke and his firm has won $10.6 million of those cases by working the court system, where he wields great clout in who gets to serve in the judiciary as chairman of the judicial slating committee of the Cook County Democratic Party. He also knows full well the city's Law Department is understaffed and can't keep up with the pace of tax cases involving Burke's clients.
And yet, that's not the end of it. The Sun-Times found 59 of his clients—including big names such as AT&T, Commonwealth Edison and Walgreens—do business with City Hall or other Chicago governmental agencies, such as the Chicago Board of Education. As chairman of the Council's Finance Committee, he has direct access to all matters pertaining to who the city does business with, along with anything relating to bond, tax and revenue issues.
And yet, there's more. Earlier this year, the Sun-Times, doing yeoman's work on this matter, reported that Burke helped pass a law in 2002 that sharply limited City Hall's ability to respond when clients go before an obscure state agency appealing for refunds of property taxes they thought were too high. So obscure was the law that the head of the state agency involved didn't even know it existed until years later.
Ed Burke has been called powerful for so long in this town—and is so synonymous with the notion of insider dealing—that it hardly even seems worth mentioning anymore. Heck, even his official biography on the City of Chicago website uses the word "powerful" to describe him, and blatantly admits he "holds the city's purse strings" in his hands.
But still. Even in Chicago, you would think that an elected official of city government would refrain from building an entire law career around finding ways to screw the city treasury—and Chicago taxpayers—out of millions of dollars a year.
Not, however, if you're Ed Burke. Instead, you simply use the tools available to you to get the best deal for your clients, and the rest of us can go hang.
Oh, and about the question at the top of the page? It was a trick question. When you make millions of dollars for your clients and control the city's purse strings at the same time, you never actually walk anywhere on your own. Chances are, someone's paid for a limo for you instead.