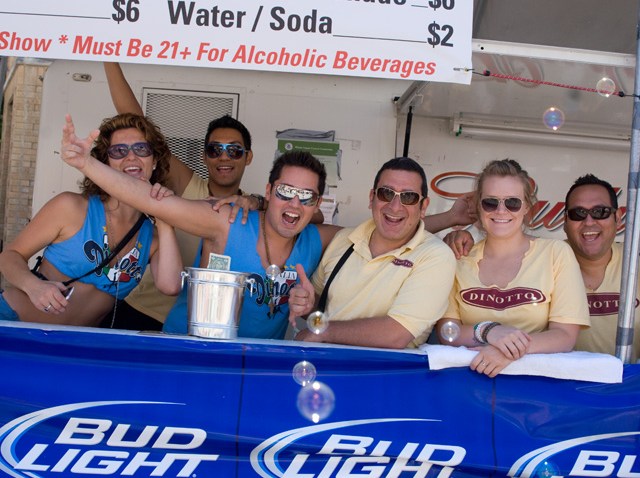 U.S. Rep. Bobby Rush could face a big obstacle to re-election as opponent Ald. Howard Brookins announced a challenge to Rush's nominating petitions for the spring primary.
Brookins claims Rush submitted less than 750 valid signatures of the 1,314 required. The alderman also claims he saw multiple signatures from the same person on the petition sheets and multiple names that appeared to be signed by one person, among other discrepancies.
Brendan Shiller, an attorney for Rush, disputes Brookins' claim. Shiller said Rush turned in 3,200 signatures, adding that he believes Brookins' campaign filed the challenge for media attention.
"The vast majority of (signatures) appear to be good signatures," Shiller said.
Brookins said Tuesday he used to be a supporter of Rush, but he decided to challenge him because he believes Rush has "lost his step and been out of touch with the voters." The alderman added that he believes his challenge of Rush's nominating petitions is "legitimate."
"For years Bobby Rush has not shown up for his constituents and it's clear the community is no longer there for him," Brookins said in a statement. "There's no doubt that losing touch with the district resulted in desperate attempts of fraud. From hundreds of signatures outside of the district to blatant forgery, I'm confident the Board of Elections will find enough evidence to remove him from the ballot."
Shiller said the Rush campaign does not feel threatened by the challenge, but it could spell trouble for the incumbent in the days ahead.
"We're cautiously optimistic that we will be successful, but we are not gloating or being gleeful of what's happening," Brookins said.
There were rumors that Rush was going to retire ahead of the spring primary, but last month he announced he planned to run for re-election again. Rush, 69, has represented the 1st Congressional District for 22 years. He has also battled cancer, undergoing surgery for a cancerous tumor in his salivary gland and enduring months of chemotherapy.
Rush faces the threat of investigation from the House ethics committee over campaign spending and his South Side congressional offices that he has rented for free.
Some have speculated Rush wants to remain on the primary ballot, so if he chooses to retire after the March primary, he can help hand pick his successor. When he announced his run for re-election, however, Rush said he has no plans to retire.