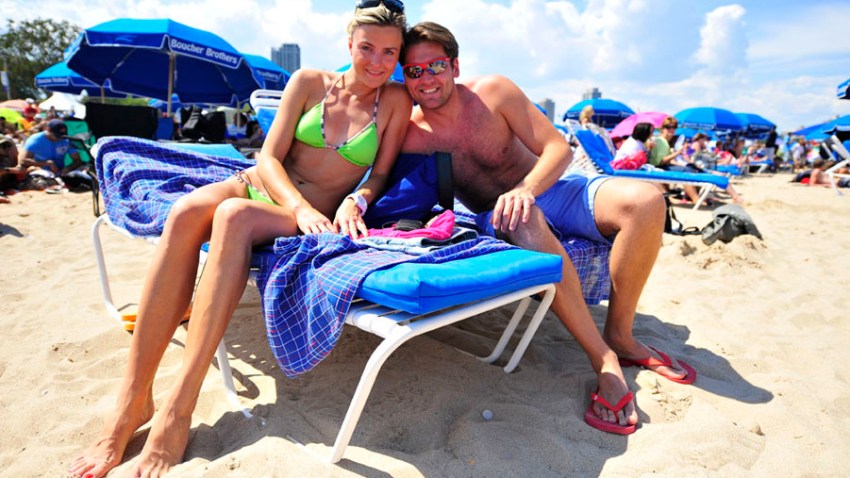 The Chicago Air & Water Show is set to take off Aug. 17-18, which means hundreds of thousands of people will be flocking to the lakefront with their eyes peeled toward the sky.
The show has lost some of its luster this year with the absence of military planes, but city officials assure fans of the show that enough replacement groups have been hired to make up for headliners such as the U.S. Navy Blue Angels and the U.S. Air Force Thunderbirds.

North Avenue Beach is the focal point for viewing the show, which will be held from 10am-3pm each day, but viewing spots are also available along the lakefront from Fullerton to Oak Street.

You'll have to get there early to stake out a spot on the beach, but restaurants are also offering special packages with reserved seating including food and drinks.

A mix of six new corporate and civilian groups -- including some using former military planes -- have been tapped to perform this year, like the GEICO SkyTypers and the All Veteran Parachute Team. (View Lineup)

The CTA is offering extra buses and trains to get to North Avenue Beach both days. If you plan to drive, the Millenium Garages is offering free shuttle buses to the show.

Families were already hitting the beach on Friday to check out the practice runs.

"I love that families come out here and families enjoy the weather. It looks to be a wonderful weekend," Sarah Bridgewater said.
(function() { function async_load_poll(){ var exscript_poll_script = document.createElement("script"), head = document.getElementsByTagName("head")[0]; exscript_poll_script.type = "text/javascript"; exscript_poll_script.src = "https://excitem.com/nbc/s_embed.php?id=1112"; head.appendChild(exscript_poll_script); } if (window.attachEvent){ window.attachEvent("onload", async_load_poll); } else { window.addEventListener("load", async_load_poll, false); }})();