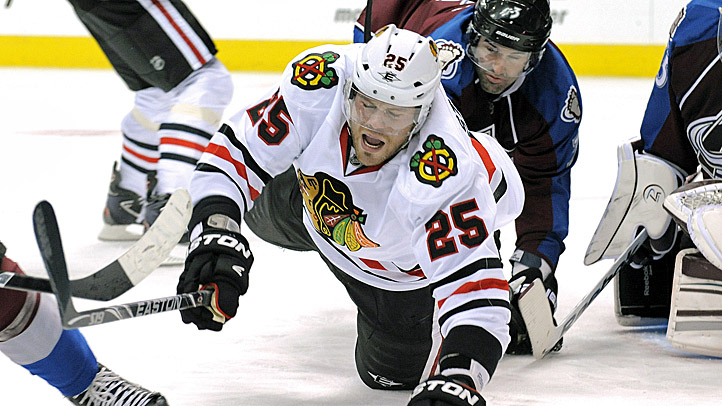 While there are a lot of fans who want to blame the players and the GM who put them there for the Blackhawks' current predicament, that's only partially correct at best. Tuesday night was another demonstration of a team that's lacking some coaching right now.
We've been over and over what's wrong with the power play. And yet the Hawks continue to try a system and tactics that have failed them over and over. How much difference would a power play goal have made in Vancouver, Calgary, or Tuesday night in Denver? You could argue it would have resulted in two wins.
But whatever; that's a kicked horse at this point. The Hawks had enough problems at even strength? Why? A couple reasons. There was a steadfast refusal to get pucks in deep when nothing else was on offer. It's a little understandable why. The Hawks aren't a team built to consistently get pucks back after dump-ins. But sometimes it's all that's on offer. This causes turnover after turnover in the worst place to have them, leading to the artillery charge of odd-man rushes you saw.
What else? Hawks forwards continue to fly the zone when their defense is under attack. There's no way on Colorado's second goal when Duncan Keith was dealing with a bouncing puck that he and Seabrook should have been so isolated when it was turned over. The gap between defense and forwards is far too much, and yet it keeps happening. The Hawks defense no longer handles the puck well enough to be left on their own. The Hawks need to break as a five-man unit up the ice. For the most part, the forwards are waiting at the other blue line, standing still, waiting. This provides two problems: The first is that it makes it nearly impossible to complete a pass to them, considering the ground and amount of defenders any pass has to get through. Second, no one's got the momentum to go get a dump-in or chipped puck, because they're standing still.
More disappointing, the Hawks couldn't do the same thing to the Avs. When Colorado was breaking out of their zone, all three of their forwards were behind the Hawks forwards, up near the Chicago blue line. But the Hawks continued to leavethe entire middle of the neutral zone open for a pass or a skater. They only had one forward trying to press the Avs d-men, and he was easily by-passed.
Quenneville could have either opted to send a second forward in aggressively to close the time and gap those defenders had to make a pass, with the third scooping up any turnovers. This would have risked getting torched when the two forecheckers were bypassed, but the Hawks managed that anyway. Or Q could have opted to pull his one forward back into the neutral zone, closing those lanes, basically in a trap. It would have at least slowed the game down, and kept the Hawks forwards closer to their d-men.
He did neither, and watched his team get walked over. Was he not paying attention?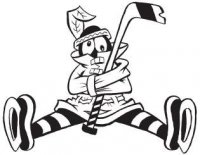 Sam Fels is the proprietor of The Committed Indian, an unofficial program for the Blackhawks. You may have seen him hocking the magazine outside the United Center at Gate 3. The program is also available for purchase online. Fels is a lifelong 'Hawks fan and he also writes for Second City Hockey .