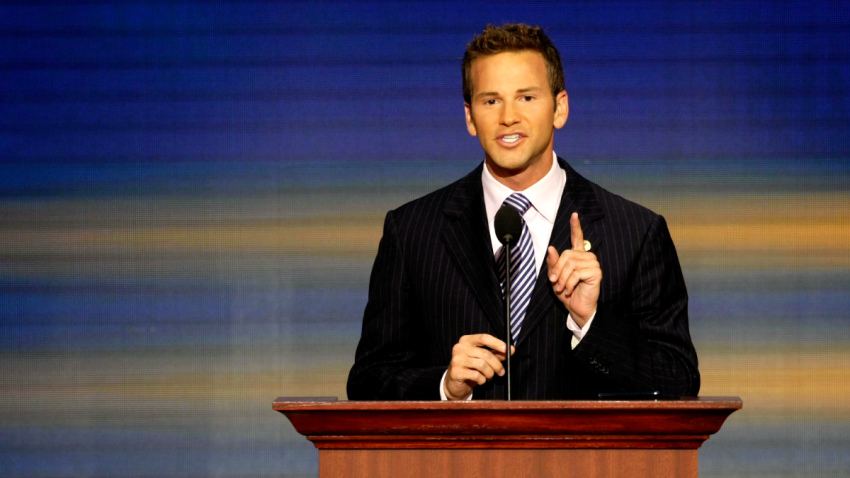 Federal prosecutors are seeking a gag order in their fraud and tax case against former congressman Aaron Schock.
"He is undoubtedly a public figure," the government declared in a motion filed this week. "Given the strong public interest in this matter and pre-trial publicity, the government respectfully requests that the court enter an order restricting the parties from making extrajudicial statements."
Prosecutors James Lewis and Timothy Bass note that the government made a prior request that Schock voluntarily agree to an order limiting his statements outside of court.
"That request was declined," they said.
In a separate filing, the government accused the former congressman of making "repeated written and oral inflammatory remarks and direct appeals to his 'community' in Peoria."
"On the same day as the indictment… Defendant Schock and his representatives convened a press conference in East Peoria," they wrote. "He also made several inflammatory remarks, stating that "our federal criminal justice system is broken and too often driven by politics instead of facts."
The prosecutors noted that Schock insisted in that news conference "The government realized there was no crime; the government attempted to manufacture a crime, and our own government cannot be trusted."
Schock has requested that his trial be moved to Peoria, rather than Springfield where it is currently slated to be held. The government opposes that move, suggesting that the former congressman is already making efforts to taint the jury pool in his home town.
"In the ordinary case, a criminal defendant seeks to avoid pre-trial publicity," they wrote. "However, Defendant Schock, on the day of the indictment, generated his own prejudicial pre-trial publicity by convening a press conference in East Peoria."
"These remarks were followed by Defendant Schock's direct appeals to the Peoria community, stating that: 'the people can be trusted. And we will put my future—once again—in the hands of the good people of this community.'"