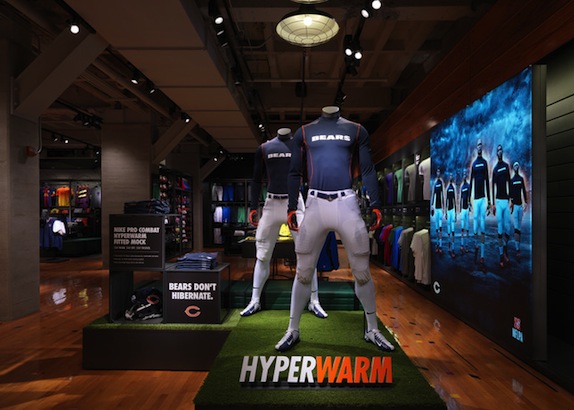 Did you know Nike has a store on Michigan Ave.? Maybe it's the tourists who know, because none of my runner friends or sedentary ones do, either.
Regardless, when the athletics giant extended an invitation for me to come check out the company's new Nike+ Kinect Training title, an Xbox 360 game that's a legitimate workout program you can spin in your game machine in your living room, I was glad to have an excuse to discover the store and share a glimpse of it here. What follows is a gallery the recently released game and the recently reopened store.
David Wolinsky is a freelance writer and a lifelong Chicagoan. In addition to currently serving as an interviewer-writer for Adult Swim, he's also a comedy-writing instructor for Second City. He was the Chicago city editor for The Onion A.V. Club where he provided in-depth daily coverage of this city's bustling arts/entertainment scene for half a decade. When not playing video games for work he's thinking of dashing out to Chicago Diner, Pizano's, or Yummy Yummy. His first career aspirations were to be a game-show host.