Several suburban schools were locked down Tuesday due to two separate incidents in northwest suburbs.
Three area Lake County schools were locked down after police were called to the 200 block of Burnett Avenue around 11 a.m. for reports of a "suicidal person armed with a rifle and locked in his residence."
The area was vacated and secured by Lake Villa Police officers and Lake County Sheriff's officers, according to Lake Villa Police Chief Ron Roth.
Police spoke with the man and were able to talk him out of the home unarmed around 2 p.m., Roth said.
Raw Video: Capitol Shooting Evacuation Scenes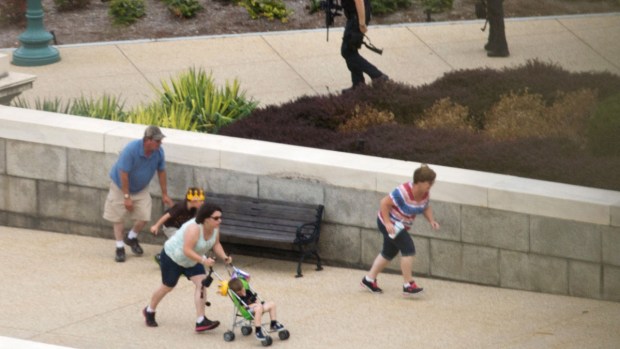 The man was taken into custody and transported to an area hospital for an evaluation by medical staff, officials said.
Pelviak Grade School, Palombi Middle School and Prince of Peace were placed on lockdown as a precaution during the incident, according to authorities.
No one was reported injured during the incident and the Lake County State's Attorney is reviewing the incident for possible charges.
Loaded Gun Confiscated From Island Lake Student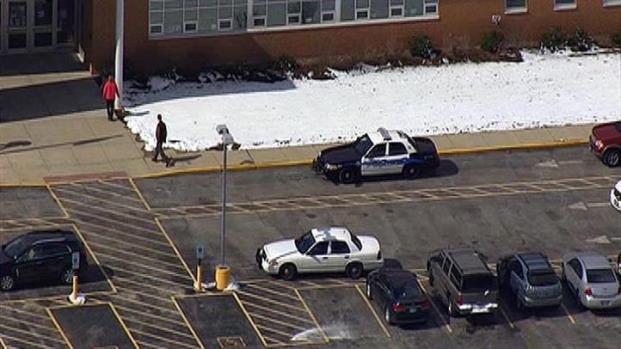 Meanwhile, Middle School South and Isaac Fox Elementary School were in a code red lockdown around 10:35 a.m. Tuesday after a middle school student allegedly brought weapons to school.
An alert from School District 95 in Lake Zurich said the student was apprehended by police and no weapons were used at any time during the incident.