Jake Malecek walked into the LaPorte County Sheriff's office Thursday morning to surrender to charges that he may have killed a teen in a fight.
The 19-year-old Chicago man faces charges that he delivered a fatal blow to Beverly teen Kevin Kennelly on July 4 at a beach in Long Beach, Indiana.
Authorities issued a warrant for his arrest the day prior when his alleged victim was pronounced dead.
Malecek arrived at the police station with his father and lawyer in the early afternoon. He was charged with felony aggravated battery, involuntary manslaughter and battery Wednesday morning in Michigan City.
Malecek's lawyer made it clear that no one would be commenting on the college-bound teenager's behalf. Still, students from his alma mater, Loyola Academy, and their parents, were talking about the tragedy that befell Kennelly.
They claim that Malecek's sister was first confronted by a group of intoxicated Mt. Carmel students and subjected to ethnic slurs. Malecek came to his sister's defense, they said, and was outnumbered.
Sources said that what transpired wasn't a brawl, but one sucker punch to Kennelly's head as he tried to break up the argument.
Malecek, they claim, is a bright, religious and responsible young man who works as a caddy in Chicago and Long Beach. His future plans include attending a college with a religious affiliation.
Friends and classmates of Kennelly's, who on Tuesday evening attended a service to pray for the teen, said he was a well-mannered student whose parents taught him non-violence. Talk that he was trying to be a peacemaker didn't surprise them.
The fatal incident occurred at a section of beach known as "Stop 26," a location notorious for underage drinking, especially on Independence Day.
A large number of people are expected to turn out Friday at a Mt. Carmel High School memorial service and Saturday at Kennelly's funeral.
In lieu of flowers, memorials may be made in his name to Mount Carmel High School.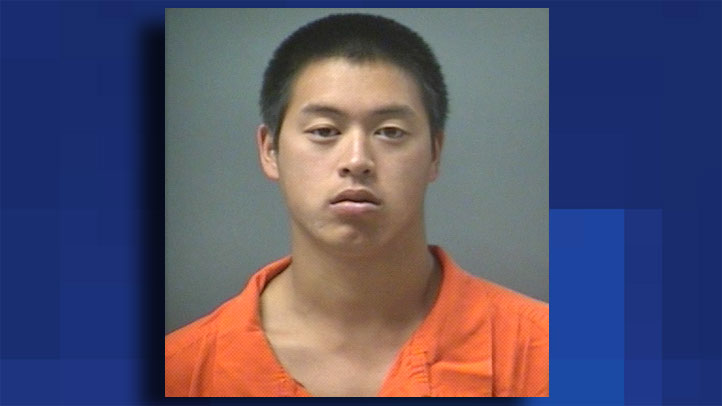 Jake Malecek
Published at 12:45 PM CDT on Jul 7, 2011 | Updated at 12:55 PM CDT on Jul 9, 2011