Police may be closing in on a Rockford man suspected of killing two people this week.
A grey Nissan driven by 36-year-old Terence Doddy was spotted near Rockford Thursday night. According to Rockford NBC affiliate WREX, the vehicle was spotted at approximately 7 p.m. northbound on N. Main St. in the area of Gleasman Rd driving at a high rate of speed.
It's the same vehicle police say Doddy stole from a woman he's accused of killing at a rest stop.
Police have deployed a large amount of manpower to the the northern part of Winnebago County.
Earlier Thursday, authorities released a surveillance photo of Doddy.
Doddy is a suspect in the Tuesday killing of 44-year-old Tonya Bargman of Monticello at the Willow Creek rest stop on Interstate 39 near Paw Paw, and the beating death of 37-year-old Rockford insurance salesman Todd Hansmeier on Monday.
Illinois State Police obtained surveillance video showing Doddy at a Rockford area store where they believe he purchased a blue dome-styled camping tent.
Authorities issued an alert over the holiday weekend along Illinois highways, and believe Doddy -- who is considered to be armed and dangerous -- may have went into hiding.
Hansmeier, a friend of Doddy's, was found dead of head and neck injuries at a Rockford business that police say was set on fire to cover up the crime.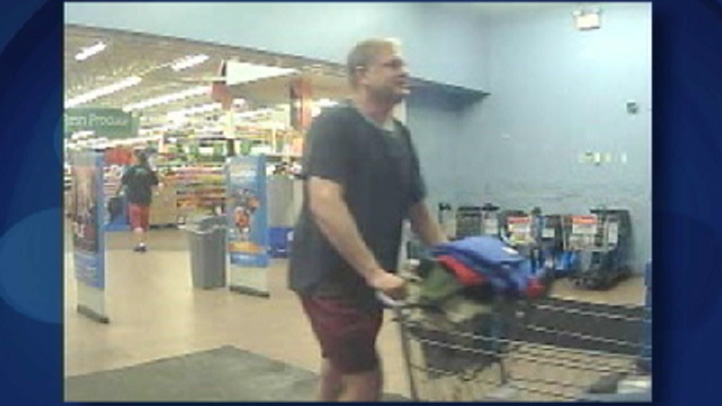 Hansmeier's car was later found at the same rest stop where Bargman was killed.
Surveillance video shows Bargman exiting the rest room and a male attacking her, police said.

Doddy is believed to have fled in Bargman's vehicle, a grey 2013 Nissan Altima bearing Illinois license plate BARGMN 2. The car has a silver colored "Illini Nissan" decal located at the lower rear bumper.
Investigators say they have received numerous tips and leads in the case, but are urging the public to be aware of their surroundings and take precautions when visiting rest stops, campgrounds and other outdoor areas over the long weekend.
Anyone with information is urged to call 911.
Published at 6:27 PM CDT on Jul 3, 2014 | Updated at 5:56 AM CDT on Jul 5, 2014