A family is pleading for help in finding the robber that killed a college freshman last week.
Kevin Baker, 19, was shot Friday on the corner of 62nd and Campbell. He was walking with his cousin in the 6200 block of South Campbell Avenue about 4:15 p.m. when two people ­— one armed with a handgun — got out of a dark-colored van and demanded their cellphones, police said. After the two handed over their phones, the armed robber opened fire, striking Baker in the head.
The 19-year-old Harold Washington College freshman died in the hospital Sunday.
On Monday, Baker's family, friends and community activists took to the streets to help police hunt for his killer.
"I don't think they will ever understand what they took from us -- all of us," Baker's aunt, Virginia Allen said. "They didn't intend for him to live. They shot him in the head and in the stomach."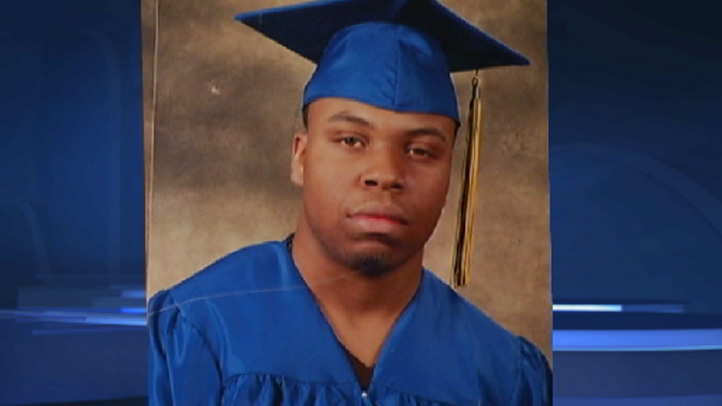 Allen says Baker was a disciplined young man who dreamed of being a veterinarian, even though his asthma made it difficult to be around animals.
"I wish I could take what he had and sprinkle it on the ground, and all of those that are standing around all of a sudden wants to do something. If we could just get 10 more of these children on each block, you'd be surprised at how much difference that would make," Allen said.
Residents in the Chicago Lawn neighborhood says crimes like are becoming more regular and more violent.
"I know we are thinking about war and what's going on in Iraq, but we need to worry about what's going on in our own city, cause in a minute we are going to lose our own city," resident Lakita Bird said.