In a stunning turn of events, the Chicago Cubs have brought back outfielder Dexter Fowler as the team signed him to a one-year contract on Thursday.
The deal comes on the heels of numerous reports that the free agent outfielder had agreed to terms on a three-year deal with the Baltimore Orioles earlier this week. Instead, the 29-year-old will return to a Cubs team that he helped push to their first playoff spot since 2008.
According to numerous reports, Fowler had agreed to a three-year, $35 million deal with the Orioles earlier this week. During a press availability after his signing was revealed to the team, Fowler said that he did eventually turn down a three-year offer in order to return to the Cubs.
According to the team, Manager Joe Maddon called players together on the field Thursday for what he said would be a special announcement. Once everyone had gathered, Fowler appeared, escorted by Cubs President Theo Epstein.
Dexter Fowler Makes Surprise Entrance at Cubs' Spring Training
According to the team, several players had already texted Fowler to congratulate him after reports he had signed with the Orioles. Fowler said Anthony Rizzo was among those that sent him a congratulations, but Fowler said he couldn't tell his teammates because he "couldn't wait to surprise" them.
Even Manager Joe Maddon said he was going to text Fowler when he heard the news, but quickly realized he shouldn't.
Dexter Fowler Explains Why he Resigned With Cubs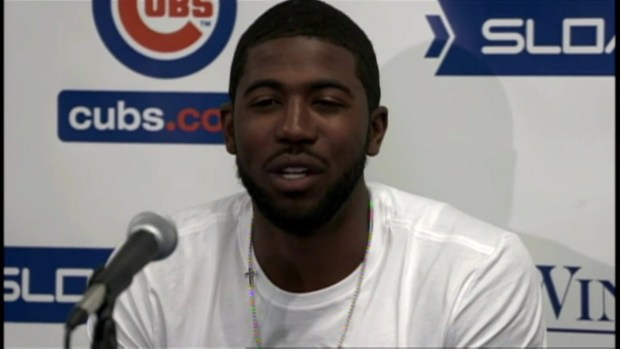 "When I heard about it the other day I was ready to text him to congratulate him, and then I was told not to do that, so I didn't," Maddon said. "I really was impressed by the level of the reaction."
After the news broke, the Cubs tweeted a video of players reacting to Fowler's return and it appeared the players were just as excited as fans.
#Cubs fans ... If this doesn't make your day, check your pulse! @DexterFowler is back: https://t.co/VMMrdz7Rs6https://t.co/D6xYCHu403

— Chicago Cubs (@Cubs) February 25, 2016
Fowler tweeted about the surprising news shortly after the announcement was made, saying "THIS is the year #FowlersHowlers #Cubs."
THIS is the year #FowlersHowlers#Cubs@MLB@Cubspic.twitter.com/AhGj5toTb7

— Dexter Fowler (@DexterFowler) February 25, 2016
According to Mark Gonzales of the Chicago Tribune, Fowler's deal is a one-year contract, which will pay him $8 million in 2016. There is a mutual option for a second year, and if it's exercised the outfielder will be paid $9 million. If the two sides agree to part ways after the season, then Fowler would receive a $5 million buyout. Epstein noted Thursday that Fowler "decided to go for the fit over the money."
In 156 games with the Cubs last season, Fowler hit 17 home runs and drove in 46 RBI while stealing 20 bases. Serving as the Cubs' lead-off hitter, Fowler tore through big league pitching in the second half of the year, leading them on an improbable run as the team won 97 games and ultimately reached the NLCS.
Cubs' Theo Epstein Explains Fowler's Resigning Process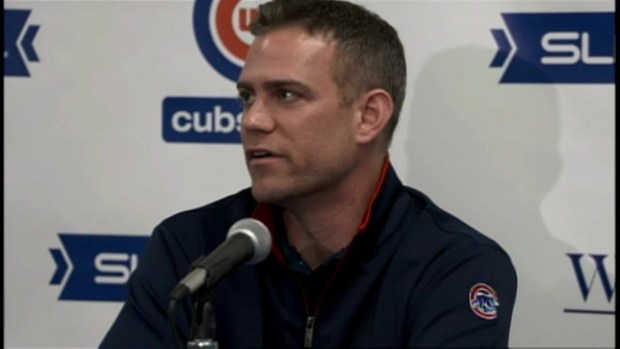 With Fowler back in the fold, the Cubs' outfield situation certainly becomes more interesting. Fowler could potentially play center field for the Cubs while Jason Heyward switches to right field, or the players could switch positions as well if Joe Maddon is so inclined.
Either way, adding Fowler back to the mix gives the Cubs a ton of flexibility in their outfield, and it also further bolsters a lineup that already promises to be better at manufacturing runs and getting hitters on base.