Police say a misunderstanding prompted a lockdown and large emergency response at a Schaumburg office building Tuesday morning.
Schaumburg police were called to the scene around 11:30 a.m., located at 200 N. Martingale Rd., for a report of a man with a gun.
Footage from the scene showed roughly a dozen police vehicles surrounding the building and reports from inside indicated officers were sweeping the building.
Sky 5: Schaumburg Office Complex on Lockdown After Report of Man With Gun: Police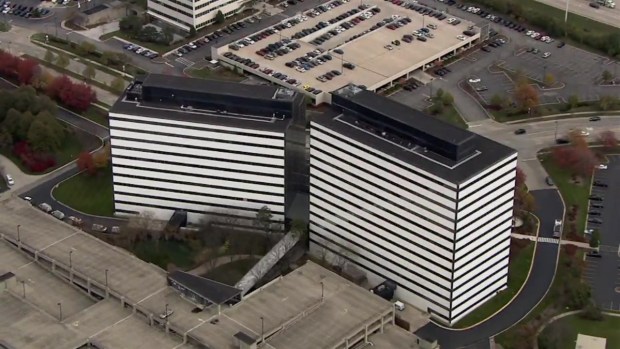 About an hour later, authorities said the situation had been resolved and the lockdown lifted.
Officers discovered technicians in the building had equipment that was "misinterpreted as a weapon," said Sgt. Christy Lindhurst.
"There was no man with a gun and everyone has cleared the scene and resumed work," Lindhurst said.
Workers told NBC 5 that while this was a very scary situation, especially considering Sunday's mass shooting in Texas, they said the person who called police definitely did the right thing.