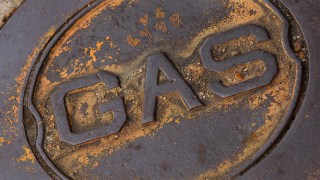 A gas main break has prompted a limited evacuation on the Far South Side Tuesday afternoon.
The 4 inch gas main was struck and ruptured by a construction crew at 104th Street and Vincennes, creating a level 2 hazmat situation, according to the Chicago Fire Department.
Around 30 people were evacuated from the Triedstone Full Gospel Baptist Church at 1415 W 104th St. Officials say the evacuations were a precautionary measure.
Service was shut down on Metra's Rock Island line at 103rd and Vincennes but trains are reportedly moving again. CTA buses are also being rerouted in the area.
No injuries were reported.
Published at 3:44 PM CDT on Aug 12, 2014 | Updated at 6:41 PM CDT on Aug 12, 2014