A 19-year-old Portage woman was killed by a gunshot wound to the neck that severed her spine.
The information was released late Monday by the coroner, only hours after Amanda Bach's former boyfriend, 18-year-old Dustin McCowan, was charged in connection with her death.
McCowan faces one count of murder, and was being held with no bond at the Porter County Jail until his initial hearing on Tuesday.
NBC 5 has also learned that McGowan is the son of a Crown Point police officer. The family home was searched on Sunday, but police won't say whether anything was found.
Bach was last seen leaving her home to visit McCowan around 10 p.m. Thursday. Her car was found the next morning in Wheeler, Ind. After she failed to return home, a search was launched.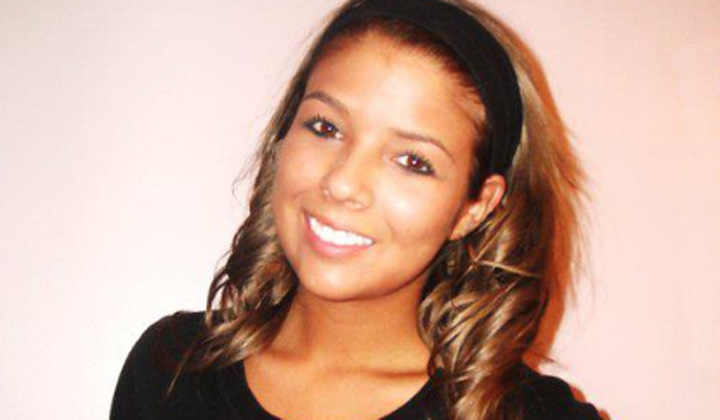 McCowan's Facebook page on Friday morning showed a post that asks friends to contact him if they heard from or seen Bach.
Bach's body was found around 3:45 p.m. Saturday, near some railroad tracks. According to police, her body was 300 yards from McGowan's home.
The Porter County Sheriff's Department said McCowan was arrested in Bloomington, Ind., and brought back to Porter County. He's now being held in the Porter County Jail in connection with the death.
The Sheriff's Department said Bach had suffered some kind of trauma, but they are withholding an official cause of death until an autopsy will be performed Monday.
Bach worked at a restaurant with plans to attend college in January. Her car was found with its emergency lights flashing. The car had a flat tire, and Bach's purse was still inside.
"She never would hurt anybody," said co-worker Amy Goetz. "She was the kindest heart. For somebody to do something this terrible to her is absolutely the worst thing in the world."
McCowan's neighbor, Ray Phillips, said he didn't hear or see anything around the time Bach may have been killed.
"That's kind of hard to believe because he never caused any trouble," Philips said. "They are nice people and I waved to him. I've never heard any problems or nothing."
Investigators declined to discuss a possible motive.
Portage High School put an emergency crisis plan into effect which included counselors for any students who needed it.
"Amanda's sister is not in school today. There are students that are friends of hers, as well as friends of Amanda's, those are students that required special attention this morning and were dealt with by our staff at the high school," Portage Township school superintendent Mike Berta said.
Published at 6:54 AM CDT on Sep 19, 2011 | Updated at 11:12 PM CDT on Sep 19, 2011