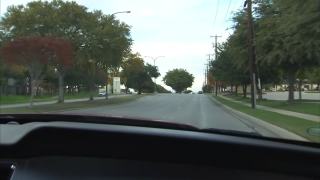 Police are warning some north suburban residents to be cautious after a man in a car stopped three women to ask for directions, then rubbed his groin during the conversation.
In each incident, the man was driving a small silver four-door vehicle when he stopped to ask a woman for directions, Vernon Hills police said. They described the man as being in his mid-20s or early 30s with short dark hair and a stocky build. No other occupants were seen in his car.
"Each of the incidents occurred either in or near a park or public area," Police Chief Mark Fleischhauer said. "Our first concern is for everyone's safety. If someone in a car asks you for directions or any assistance, do not approach the vehicle."
All three women were alone and none of them were hurt, police say. One woman was jogging, while another was biking and the third walking.
The man asked how to get to I-94, then progressed into a general conversation, which eventually led to comments of a sexual nature.
At no time did the man expose himself, police say, and he did not get out of his car.
One incident occurred around 8:35 a.m. on Aug. 8 near the 1000 block of Lakeview Parkway. A second was 3 p.m. Aug. 9 near the Vernon Hills Athletic Complex. The third was also around 3 p.m. Aug. 15 near Princeton and Brandywine courts in New Century Town subdivision.
Police are encouraging anyone who sees or is approached by a person fitting the description to call 911. A license plate number would be helpful, police say, but only if the situation is safe.
Published at 1:05 PM CDT on Aug 21, 2014 | Updated at 1:06 PM CDT on Aug 21, 2014