Despite being stripped of his powers, a Chicago police commander brought up on felony charges that he placed the barrel of his revolver in a man's mouth while holding a Taser to the man's groin doesn't need to surrender his weapons, a Cook County judge ruled Thursday.
Cmdr. Glenn Evans, one of Supt. Garry McCarthy's closest aides, was charged with aggravated battery and misconduct as a result of a complaint from a January 30, 2013 arrest.
At a court hearing Thursday, Judge Laura Sullivan ordered Evans released on his own recognizance without having to post any cash or property and denied a prosecutor's request that he surrender his firearms. If he fails to show up for a future court date, Evans could forfeit the $100,000 bail.
Evans is the commander of the Harrison District on the West Side of the city, but was working in a south side district when the alleged incident occurred. According to details revealed in the prosecutor proffer, Evans claimed he saw then 22-year-old Rickey Williams on the 500 block of East 71st Street with a gun. Evans chased Williams into a home, tackled him, and then shoved his pistol into Williams' mouth and threated to kill him if Williams didn't say where he'd put the alleged gun. Additionally, prosecutors allege Evans held a Taser to Williams' groin.
Evans and other responding officers took Williams into custody but no gun was ever found, prosecutors said.
Williams was later charged with a misdemeanor offense of reckless conduct based upon his alleged possession of a gun, but that charge was dropped on April 24, 2013 when officers failed to appear in court to testify.
A day after his arrest, Williams filed a complaint with the Independent Police Review Authority describing the incident. IPRA on Feb. 1, 2013 ordered Evans to turn in his weapon for forensic testing.
DNA from Evans' weapon came back as a match to Williams more than two months later and IPRA recommended that Evans' police powers be stripped.
Evans' next court date was scheduled for Sept. 18.
The commander's name is among a list of 662 officers with more than 10 misconduct complaints
between May 2001 and May 2006, according to records the city released last month. There were 14 complaints lodged against Evans. None resulted in disciplinary action.
NBC Chicago reported in May 2012 that Evans was among a small group of officers who have been repeatedly accused of police brutality and misconduct, resulting in millions of dollars in payouts of tax dollars to settle.
After court Thursday, Cook County Sheriff's Office deputies snuck Evans out of a locked exit which, for security reasons, is rarely opened. A spokesman for the sheriff's office said that action wasn't authorized and that the officer or officers involved would be disciplined.
Illinois Department of Corrections records show Williams was released on Aug. 1 on parole from the Pontiac Correctional Center on felony convictions for possessing marijuana and violating electronic-monitoring terms.
Millions Paid to Settle Police Misconduct Suits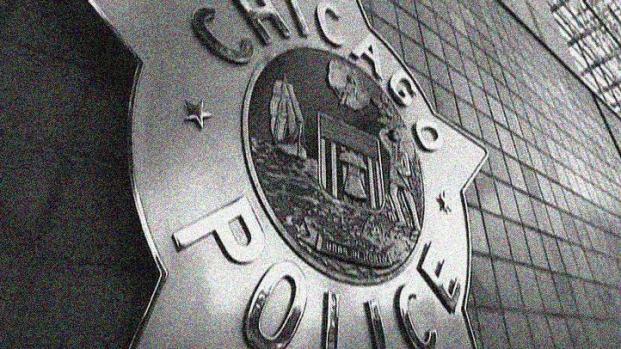 Published at 1:59 PM CDT on Aug 28, 2014 | Updated at 11:31 PM CDT on Aug 28, 2014