A fire at the Noble Horse Theatre on the Near North Side earlier this month was intentionally set, officials said Monday.
Chicago Police News Affairs Officer Janel Sedevic said the fire was declared arson and the investigation has been handed over to the FBI.
"We will still have additional agents working along with the other agencies including the FBI and CPD Bomb and Arson in the continuing investigation," said Tom Ahern with the Bureau of Alcohol, Tobacco, Firearms and Explosives.
The blaze was sparked around 1:10 a.m. Feb. 6 on the 1400 block of North Sedgwick Street, according to Fire Media Affairs.
Spray painted messages that read "freedom" and "save the horses" were found on the property and owners claim the graffiti wasn't there when they left the carriage house the night before the fire.
"I believe this is an intentional act," said carriage owner Jim Rogers. "There's been a history of threatening letters from radical animal rights activists."
More than a half dozen burned horse carriages valued between $7,000 and $15,000 were destroyed.
"This is devastating to us," Rogers, who lost two carriages, said. "This is how my wife and I provide for our family. My wife and I we are expecting a baby."
Debbie Hay of Antiques Coach and Carriages said she lost a dozen carriages in the blaze, bringing her business to a standstill. Each carriage was valued at $10,000.
"In my lifetime I won't recoup the loss I took," she said, noting she won't be able to get back into the business this year.
Fire Breaks Out at Noble Horse Theatre in Old Town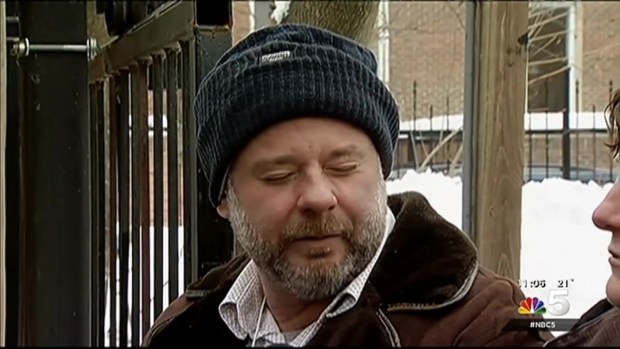 The facility's manager, Danny Sugrue, said there's no replacement insurance for the antique replica carriages and that the company will have to eat the cost.
Chicago fire officials initially said the fire was not suspicious, at first ruling it an accident, but investigators remained at the scene for hours.
The February blaze comes almost one year after Chicago officials introduced a bill at City Council that would "outlaw" horse-drawn carriages in the city.
According to its website, The Noble Horse Theatre stages theatrical performances of plays featuring several breeds of horses and has the capacity for up to 50 horses.
The carriage owners say people have attacked their livelihood before.
Hays said she received threatening messages from people who don't believe horses belong on busy downtown Chicago streets.
In September 2012, a fire destroyed six carriages at the same location, according to the owners, who believe that fire was also intentionally set.
A GoFundMe account has been set up for donations for the carriage owners.
Published at 10:45 AM CST on Feb 17, 2015 | Updated at 5:40 PM CST on Feb 17, 2015