After more than a half-day of searching, divers said they recovered the body of a man who disappeared in Gages lake Monday night.
Richard Stoneking, 44, was reported missing near Grayslake after he and another man, Eric Oomens, jumped off a pontoon boat to swim in the private lake at around 9:40 p.m., police said.
"While they were in the water, their boat had drifted away," said Sgt. Karen Kates of the Lake County Sheriff's Office. "Both subject attempts to swim to shore. He made it, but his friend was never seen again."
Authorities searched unsuccessfully for around three hours in the dark Monday night.
They restarted the search Tuesday morning after making contact with Oomens. Divers, along with crews from neighboring areas, were brought in to assist the search. Crews also had to work against the heat of the day and debris in the lake.
"The heat. We have to keep switching people in and out," said George Manis, Deputy Chief of the Lake County Sheriff's Office. "The divers are having the same problem, and then weeds and other obstructions in the water would be causing the difficulties for the divers as well."
The Lake-McHenry County Specialized Response Team recovered the body at around 3:15 p.m., Kates said.
Authorities urged people to be careful as they venture out on the water.
"Having personal floatation devices on, making good decisions when you're out on the water, and really, if there's an issue, calling 911 immediately," Grays Lake Fire Protection District Chief John Christian said.
In a separate water incident, divers, boats and a helicopter searched Monday evening for a New York man who disappeared into the waters of Lake Michigan near Beverly Shores, Ind.
Leonel Dominguez, 31, of the Bronx and his friend Evelyn Hernandez went out in the water Monday on an inflatable boat raft, police said.
Hernandez told authorities Dominguez jumped into the water and tried to tow the boat back to shore by swimming, but a gust flipped it over, sending him and Hernandez back into the water.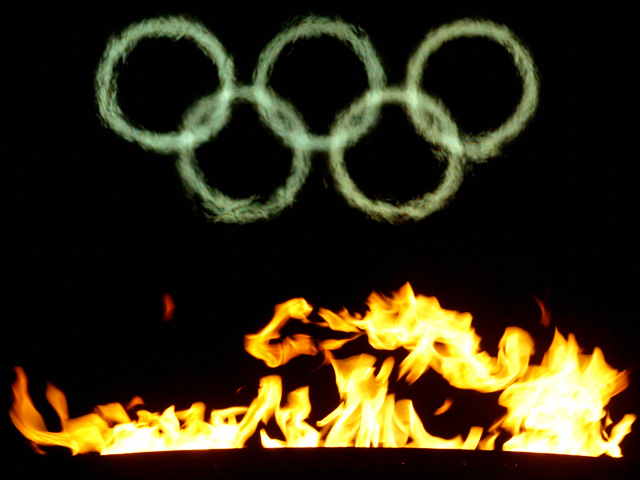 Here's your chance to medal in news reading. Stay up to date with all things Olympics when you sign up for the NBCChicago.com Olympics Newsletter. We'll deliver headlines from the London 2012 Games straight to your inbox. What could be better!?