Democratic presidential candidate Hillary Clinton supports calls for an independent federal inquiry into the Chicago Police Department's tactics after the fatal shooting African-American teenager Laquan McDonald by an officer.
Clinton spokesperson Brian Fallon told The Chicago Tribune Wednesday that she is "deeply troubled" by the shooting and the "outstanding questions" raised by it.
Her call comes the same day the White House expressed its support for Mayor Rahm Emanuel.
White House spokesman Josh Earnest said Emanuel has demonstrated a "personal commitment" to reforming the city's police department.
Critics Attack Emanuel, McCarthy, Alvarez After Release of McDonald Video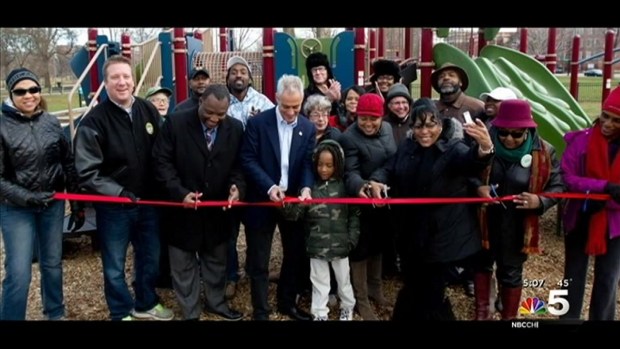 Critics have attacked Mayor Rahm Emanuel, Cook County State's Attorney Anita Alvarez and Chicago Police Supt. Garry McCarthy and called for their resignations in the days since the dash-cam video showing the fatal shooting of Laquan McDonald was released to the public. NBC 5's Mary Ann Ahern reports.
(Published Monday, Nov. 30, 2015)
Earnest also said President Barack Obama has seen the video, but he declined to describe the president's reaction.
On Wednesday, Emanuel said he would not resign over the city's handling of dash-cam video showing the fatal shooting of 17-year-old, only a day after the mayor announced the firing of Chicago's police superintendent.