Chase Bank continues to experience problems with their online banking and local customers are venting their frustrations online via Facebook and Twitter.
A quick search for "Chase Bank" on Facebook and Twitter provides numerous comments from annoyed customers across the country eager to get online.
"Chase bank = not making me happy right now. All systems down, auto-phone menu won't let you get to a PERSON & my account is all screwed up." Tweeted posiegirl from Seattle.
"#Chase Bank, I need to pay my bills, please fix your online banking. I'm 27, I don't send checks!!!!" SteveRozanski from Michigan tweeted.
The website for Chase's online bank went down Monday night and customers were unable to access their accounts all day Tuesday. A Chase spokesman said service was restored early Wednesday, but by late morning on the same day the site had a message saying service was unavailable.
Thomas Kelly, Chase spokesman, said the bank would work customers who had online bill payment deadlines they could not meet due to the outage. But Twitter showed that some people were still having difficulties.
"Just got nailed with a Chase overdraft fee because I wasn't able to online bank yesterday. Call center banker sees no injustice in that." Tweeted patkienan of New York.
Chase's ATMs and telephone banking services were not affected, but that offers little relief for their 16.5 million customers who bank online, as discussions online show.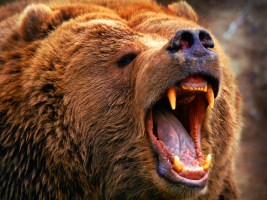 Check out Grizzly Detail: NBCChicago's Bears blog features videos, photos, news, commentary and more. All the Grizzly Detail is right here.
Bear Down, Chicago.
Published at 12:33 PM CDT on Sep 15, 2010 | Updated at 12:45 PM CDT on Sep 15, 2010