The Board of Education made a "best and final" offer Wednesday in hopes of getting hundreds striking teachers in Prospect Heights District 23 back to school, though it appears negotiations will continue.
A 7 p.m. negotiation session Tuesday between the board and the local teachers union, Prospect Heights Education Association, went late into the night, ending around 12:40 a.m. Wednesday when they were presented with what the board is saying is their last offer.
However, a PHEA teacher said Wednesday evening there is no tentative contract. Many members were unable to attend a meeting due to Yom Kippur, so PHEA will reconvene Thursday.
Under the new offer, a four-year contract salary model proposed certified teachers and staff earning less than $90,000 a year would receive a 3.74 percent increase for the first year of the contract, a 3.50 percent the second year, and a 3.25 percent increase in the third and fourth year.
Prospect Heights District 23 Teachers on Strike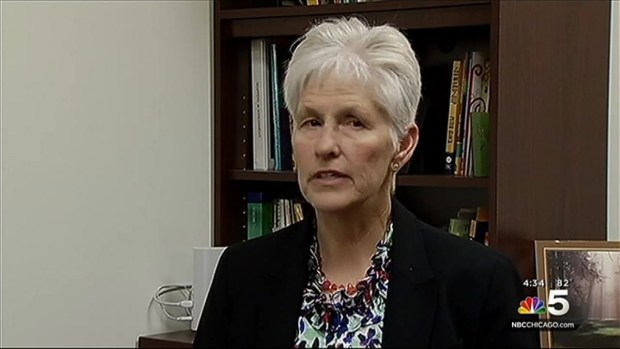 Teachers and staff earning more than $90,000 a year would receive a 3 percent raise the first year, and a 2 percent raise in years two through four.
The board has asked teachers to come to a vote during a scheduled 11 a.m. Wednesday meeting so students can return to classes Thursday morning.
PHEA was originally demanding a 4.5 percent raise for the 2015-16 school year, a 4.39 perecent increase for 2016-17 and a 4 percent raise for 2017-18.
Monday marked the second week of no school for students in District 23, as teachers continued their strike over pay, canceling classes for more than a 1,500 students and 150 teachers at four schools in the district.
Negotiations Sunday night failed when the union rejected a board proposal to take a two-week "cooling off" period, which would have allowed teachers to return to the classroom this week while both sides continued to work towards an agreement.
The strike began last Wednesday after the two sides duked it out over pay for more than six hours, and the teachers announced their first-ever strike, with all classes subsequently canceled.
Prospect Heights Teachers Warn of Strike Amid Salary Negotiations
Last week, the district offered a 3.25 percent pay hike for the first two years and a 3 percent pay hike for the third year for teachers earning less than $90,000 per year. The teachers union a 4.5 percent increase for the first two years and a 4.25 percent increase for the third year. As of Wednesday afternoon, both sides had not budged.
The Board says most teachers make between $41,000 and $65,000 a year. District 23 claims they're the lowest paid in the area.
"We are waiting for the union to get back in touch with us and we have asked them to notify us when they are ready to have a proposal that does not have a salary schedule in it," said Board of Education president Mari-Lynn Peters.
Bob Miller, of the Prospect Heights Education Association, said 3 percent is not enough to keep the professionals the district already has. Further talks had not yet been scheduled as of Wednesday, however.
"If we can't meet or don't meet, it puts us at a two-day strike minimum," Miller said. "Which then affects kids who are out for a two-day minimum. One day is too long as it is."
Both the Teachers Union and the District 23 Board of Education say they are disappointed no resolution has been reached.
Both sides have been trying to negotiate a new contract since March and even with the help of a federal mediator Tuesday night, they could not reach an agreement.
"Obviously, I'm upset," said one parent, Barb Whiteside. "I have two children at MacArthur Middle School and I think ultimately it's the children who are losing out on this."