UPDATE: Dad Charged With DUI in Crash That Killed Daughter
An 8-year-old girl was killed in an alcohol-related crash on Christmas Eve when the driver of the car she was in rolled over into a tree on the South Side, police said.
Rescue workers found a Chevy Impala on its side against a tree about 11:15 p.m. in the 1000 block of West Garfield Boulevard, according to Fire Media Affairs Director Larry Langford.
The roof of the car was crushed below seat level, Langford said.
Crews worked for more than 40 minutes to extricate 26-year-old Jeff Smith from the vehicle, and it wasn't until they were inside that they noticed a girl, the Smith's daughter, was also pinned into the vehicle.
Lauren Smith, 8, of the 5600 block of South Wolcott Avenue, was taken in extremely critical condition to a local hospital where she was later pronounced dead.
Jeff Smith was hospitalized in critical condition with a broken back, but is expected to survive.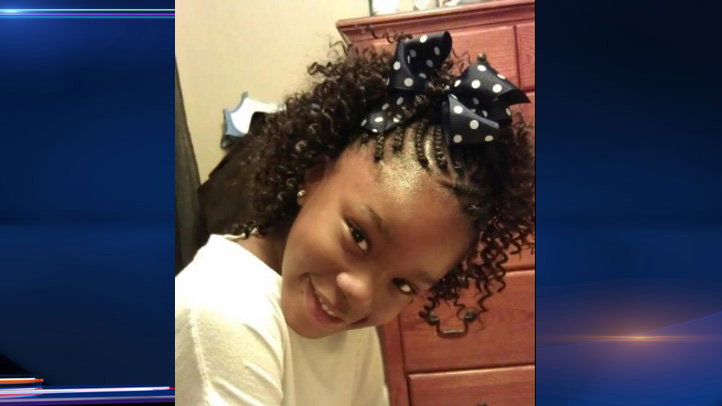 Police said the crash was alcohol-related, and that the driver was speeding when he hit the tree. Charges against him were pending.
NBC 5 spoke with the victim's family Wednesday. They said Lauren's father loved her and would never do something that would put her in danger and that he has not been told that his daughter is dead.
"It's going to take a lot to put him back together," the girl's mother, Loressa Hall, said. "Lauren Jessica Renee Smith was his heart. She was his heart, she was my heart. That is my biggest concern. All those injuries are natural, they will heal, but Lauren Jessica was his heart and soul, and he lived for Lauren Jessica."
The father, 26-year-old Jeff Smith, was still hospitalized with a broken back. Before the crash he'd attended a family Christmas dinner and was headed home to pick up more gifts for his daughter, family members said. The girl planned to spend Christmas at her grandparents house and open gifts with the entire family on Christmas morning.
Since Saturday afternoon, three children have been killed in car crashes across Chicago.
Franklin Leon Jackson, Jr., 4, died Sunday afternoon when the driver of the vehicle he was in lost control on the northbound Dan Ryan Expressway near 87th Street and veered into a guardrail.
The driver in that crash was being questioned by police.
Donovan Turnage, 11, was killed Saturday afternoon when the SUV he was in was struck by the vehicle of an alleged serial carjacker in Englewood Saturday afternoon.
The alleged carjacker, Rockie Douglas, was captured Tuesday at a McDonald's drive-thru in Milwaukee.
Published at 8:01 AM CST on Dec 25, 2013 | Updated at 8:03 AM CST on Dec 27, 2013