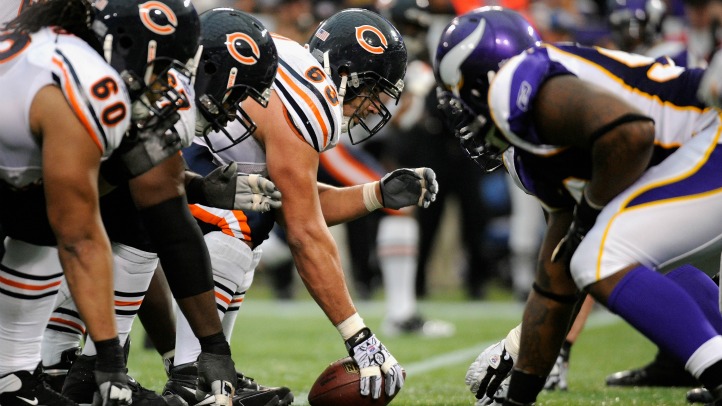 Is it even worth writing about the win against the Vikings? They're the third worst team in the league. Even missing half the team, the Bears should have won handily.
The big question is where do the Bears go from here?
The first move is to get everyone healthy. That shouldn't be a problem, considering it'll be nine months before they play another game that matters.
The second step is to sign Matt Forte. Maybe even more important than Jay Cutler, Forte inflicted major damage in the running and passing games. He's a man who can make people miss, and the Bears don't have many of those.
Once again, the offensive line was enigmatic. Losing Olin Kreutz at the top of the season didn't help. But for the Bears to contend with the quality teams, they'll need holes for their running backs and time for Jay Cutler. Whether through the draft or free agency, this must be addressed.
And the Bears need a home-run hitter of a wide receiver. We shouldn't be pining for the days of Curtis Conway. The Bears receiving corps is too slow, too small or blessed with bricks for hands. The New York Giants nearly cut Victor Cruz before the season and he finished the year with the most yards of any receiver. Why don't the Bears have a guy like that's somewhere on the depth chart? Are we still holding that slot open for Roy Williams?
The Bears also need to invest in a backup quarterback. That's asking a lot for a team that's had trouble merely finding a starter. But a good backup can be the difference that can push you into the playoffs when you lose your starter for 2-3 games a year.
And then there are the larger questions of Jerry Angelo, Lovie, Mike Martz and company. The start of the season would indicate they deserve a little more time. The thin roster suggests that maybe the roster-building and coaching aren't quite what they could be.
This was a lost season. And with an aging defense, we can't afford too many more of those before a full-scale rebuilding year is on.