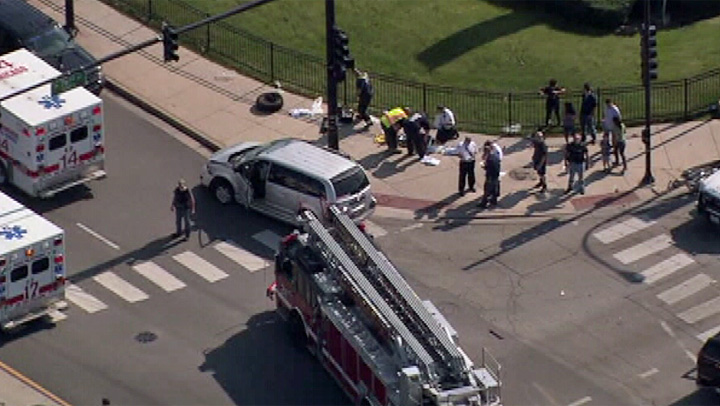 Thirteen people were hurt, including nine who were taken to hospitals, after a Pace van was involved in a head-on collision Friday afternoon just outside Richard J. Daley College on Chicago's southwest side.
The crash, involving three vehicles, occurred at West 76th Street and South Pulaski Road.
Pace spokesman Patrick Wilmot said the Pace paratransit van was northbound on Pulaski about 4:15 p.m. when it was struck head-on by a vehicle that was southbound on Pulaski.
One person was taken to a hospital in critical condition; six were taken in "stable" but serious condition; and three were transported with minor injuries, according to a fire department spokesperson.

It was immediately unclear as to which hospitals the crash victims were taken.
There was one passenger in the van at the time and that person was among those taken to hospitals, Wilmot said, though he did not know that person's condition, but said the injuries did not appear life-threatening. The van driver was not injured.